Registered Affiliate
Surrey, RH1 4DP mandy@platipus-anchors.com 01737 762300 www.platipus-anchors.com

Search again
About Platipus Anchors Ltd
Platipus provides tree anchoring and irrigation systems for all challenging planting situations. The company invented the first tree anchoring system with no unsightly stakes or guy wires over 35 years ago. Due to continuous innovation, they have developed a range of high quality solutions for trees up to 20m high. Platipus tree anchoring systems provide security and stability for the tree and does not restrict root development. The underground fixing systems are easy and fast to install, cost-effective and do not require any long-term maintenance after planting. In addition to our standard systems, Platipus can also provide individual bespoke tree anchoring systems for roof gardens, containers, solid bases and unusual urban sites. They also supply Piddler, an Irrigation & Aeration system that delivers water & air directly and evenly around the entire root zone to ensure tree growth and sustainability. Platipus offer a full range of services to the landscape professionals including CPD presentations, technical support and specification guidance, AutoCAD drawings and on-site anchor testing and training.
Areas covered
South Thames, North Thames, South West, East Anglia, Midlands, Wales, North West, Yorkshire North East, Scotland, National (Eng/Wales/Scot/NI), International, Northern Ireland, UK Islands
Types of work undertaken
Design Facility (unlimited)
Water Feature and Irrigation Equipment (unlimited)
Tree Anchors (unlimited)
Ground Reinforcement Systems (unlimited)
Commercial (unlimited)
Domestic (unlimited)
Projects
The Woodland Garden - Weald Design Ltd.
The Woodland Garden is the final part of a 15 year project to transform a watermill and to make a new garden from scratch. The client was looking for a serene garden to offer a moment of tranquillity. 73 mature trees supplied by Deepdale Trees Ltd. were planted, using the Platipus Rootball Fixing System Plati-Mat. David Sarton, the Landscape Architect and Contractor said: "This was the best option for the trees as 150 or so visible stakes would have spoilt the overall look of the garden". The Platipus Piddler irrigation and aeration system was also used to deliver water and air evenly and laterally around the rootball. Tree Anchoring System: - 54 x RF1P comprising of: o 3 x S41 anchors o 1 x ratchet tensioner with 4m galvanized cable of 3mm 2 o 3 x rootball protection strips Plati-Mat - 7 x RF2P comprising of: o 3 x S61 anchors o 1 x ratchet tensioner with 7m galvanized cable of 4mm 2 o 3 x rootball protection strips Plati-Mat Tree Irrigation and Aeration System: - 70 x PID1 - Piddler Irrigation and Aeration System - 3 x PID2 - Piddler Irrigation and Aeration System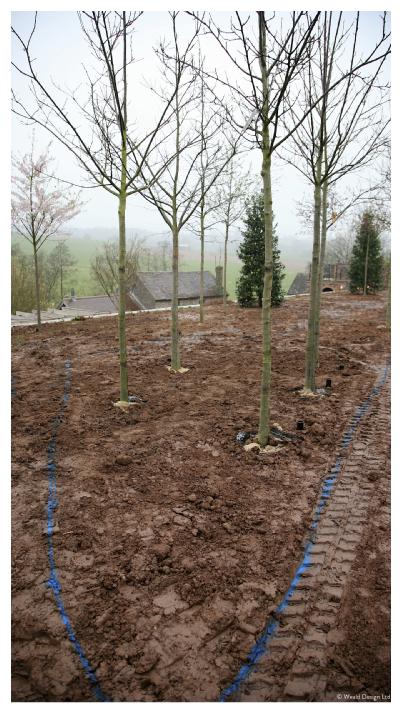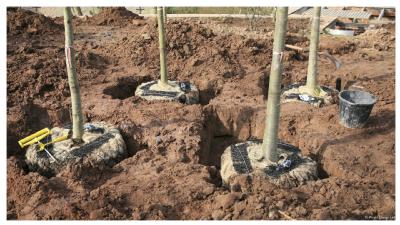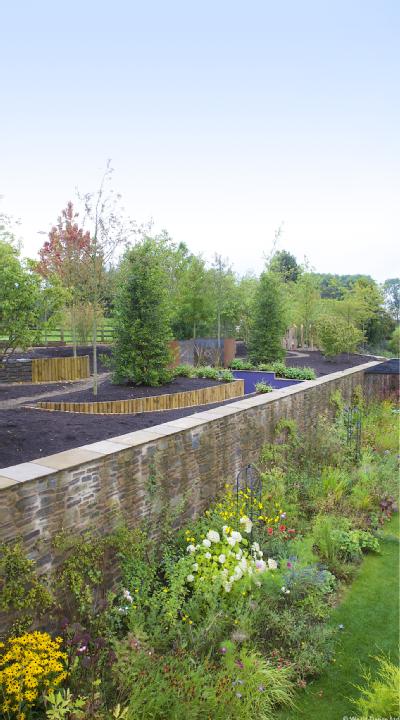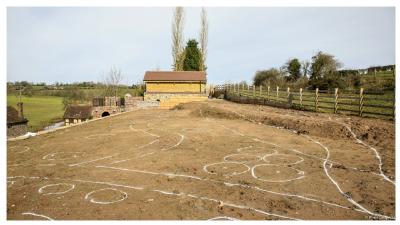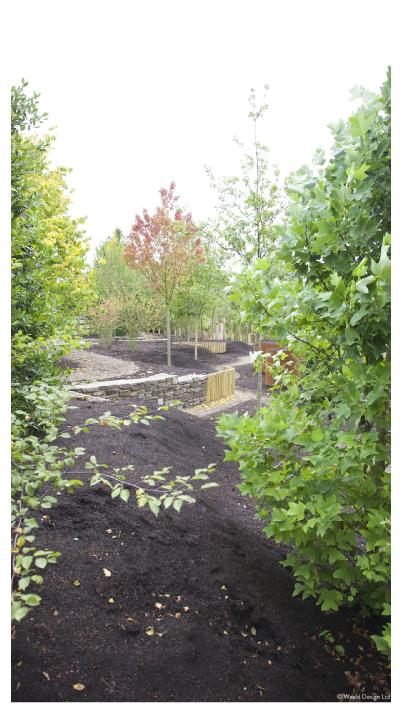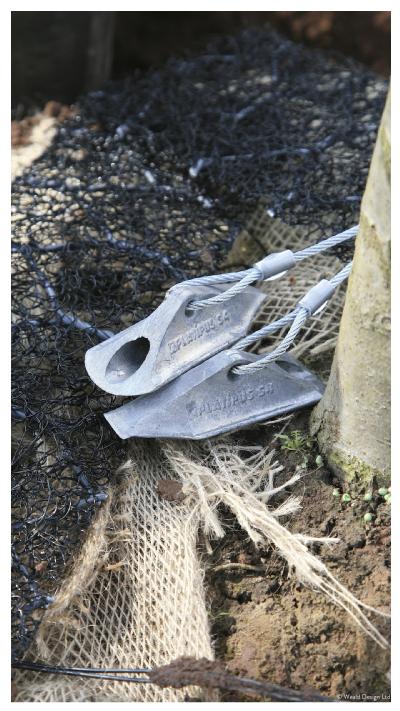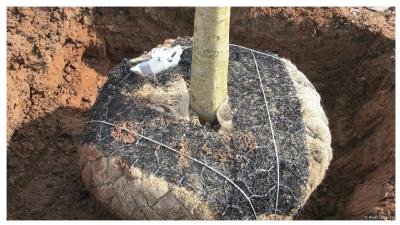 The Pennybridge House - Weald Design Ltd.
The Pennybridge house project consisted of designing a formal garden between the main house and the pool/gym building. 9 standard cubed Carpinus Betulus (Hornbeam) and 10 pleached Carpinus Betulus (Hornbeam) were selected and supplied by Deepdale Trees Ltd. The trees were planted in straight rows giving the formal aspect to the garden and were supported, underground, using the Platipus Rootball Fixing System Plati-Mat. The Piddler tree irrigation and aeration system was also the preferred choice to deliver water and air directly to the rootzone. Tree Anchoring System: - 19 x RF1P comprising of o 3 x S41 anchors o 1 x ratchet tensioner with 4m of galvanized cable 3mm 2 o 3 x rootball protection strips Plati-Mat - 19 x PID1 - Piddler Irrigation & Aeration Systems Soil Type: Mostly Clay