Registered Contractor
Derbyshire, S42 5DQ tenders@killingley.co.uk 01246 859666 www.killingley.co.uk



Search again
About NT Killingley Ltd
Established over 40 years, NT Killingley offers an award-winning commercial landscape and earthworks contracting service, covering all aspects of bulk earthworks, groundworks and landscaping. With a reliable Health and Safety record and a proven Quality System NT Killingley can offer sufficient skills and financial capacity to carry out the largest projects. Complex projects are a particular speciality as the company has a large skilled in-house workforce. Specific divisions include: • Soft Landscaping • Hard Landscaping • Earthworks Services • Grounds Maintenance • Surface Dressings • Reclamation Services • Reed Bed Services • Fencing • 3d Modelling • Surveying • UAV Photography/ GPS Aerial Surveying • Sports Pitches
Areas covered
East Anglia, Midlands, North West, Yorkshire North East, National (Eng/Wales/Scot/NI)
Types of work undertaken
Sports/Leisure Facilities (unlimited)
Soft Landscaping (unlimited)
Fencing (unlimited)
Road/Roadside Construction (unlimited)
Domestic (unlimited)
Ponds And Water Features (unlimited)
Invasive Weed Control (unlimited)
Grounds Maintenance (unlimited)
Design Facility (unlimited)
Playground (unlimited)
Ground Reinforcement Systems (unlimited)
Hydroseeding (unlimited)
Pesticide/Weed Application (unlimited)
Land Draining/Sand Slitting (unlimited)
Golf Course Construction (unlimited)
Hard Landscaping (unlimited)
Commercial (unlimited)
Arboriculture (unlimited)
Forestry/Mature Tree (unlimited)
Synthetic Surfaces (unlimited)
Disabled/Historic Gardens (unlimited)
Reclamation And Erosion (unlimited)
Projects
Darley Dale Community Care Center
Darley Dale Community Care Centre is one of two-centre development worth a combination of £16m. The scheme, a joint venture between NT Killingley Ltd's Hard & Soft Landscaping teams, began in earnest in December 2015 with the installation of 4nr pre-fabricated flights of concrete steps and the majority of the 450m2 of Marshalls Tegula Sett paving. Works re-commended following the Christmas break and the remainder of the 450m2 of Marshalls Tegula Setts were installed. In addition to this NT Killingley installed paving to the first floor balconies, installed a number of demarcation studs to the site entrance and installed 2nr stainless steel tree grilles. All these works were completed in good time and to a high quality finish despite the bad weather. In all, the final landscaping consisted of the supply and installation of 450m2 of Marshalls 60mm & 80mm thick, various sized Tegula Setts, 4nr flights of Steps, 2nr Stainless Steel Tree Grilles, 65m2 of 600x600x50mm paving on pedestals to individual balconies, a number of blister block pavers and pin kerbs to crossing points around the site, 45nr stainless steel demarcation studs, 2,000m2 of meadow grass seeding, 24nr mixed grade trees ranging from 2-4m in height, 3,200nr 2-5L shrubs, 500nr 1-3L herbaceous plants, 320nr 3L climbers & 200nr mixed 3L ferns, bamboos and grasses. Following practical completion 12 months grounds maintenance was undertaken by our in-house teams.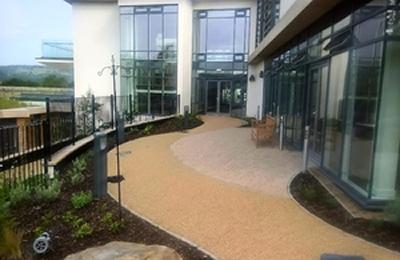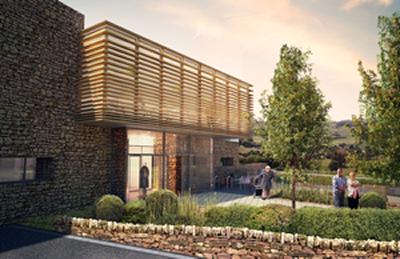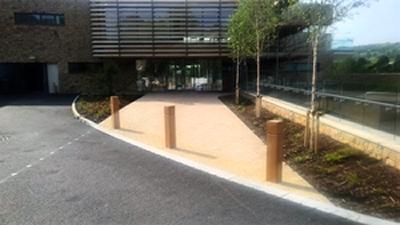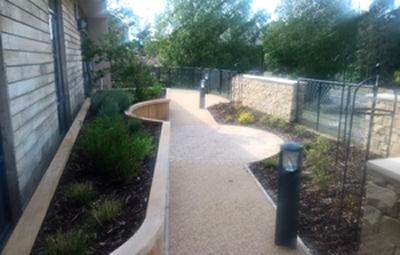 Knowle Gate Care Home
Knowle Gate Care Home is a 4.2m new build 60 room residential care facility built for Gracewell Healthcare. Initial works consisted with an element of site clearance and tree felling in order to create a boundary in line with the planning constraints. Following this NT Killingley began the importation of 450 m3 of BS3882 topsoil. The final landscaping was installed cleanly and efficiently and included a number of items of furniture including benches & pergolas, a water feature and even a reclaimed post box! The soft landscaping consisted of a very ornamental and detailed mix of shrubs, flowers and trees. Extra care and attention was required as the team had to ensure that all newly installed hard surfaces were kept clean and tidy at all times. The final landscaping consisted of the supply and installation of 2,000 3L to 10L ornamental shrubs, climbers & formal hedging stock, 15 standard trees, 300 feathered trees, 700 m2 of quality grade turf, 4no. 1.8m Companion Seats, 3no. 1.8m benches, 2no. 2.1m high Arbor Seats, 4no. 2.5m high timber Arches, 3no. timber Double Pergolas, 1no. 3.5 x 1.0m bespoke timber Planter, 2no. ornate timber Obelisks, 1no. 2.4m dia. Timber Gazebo with integrated seating, 1no. sandstone Spherical Water Feature, 17no. 0.7m hardwood Planters, 1no. 5m tall fibre Flag Pole, 1no. brass Sundial and 1no. reclaimed Post Box!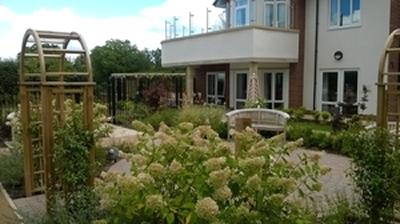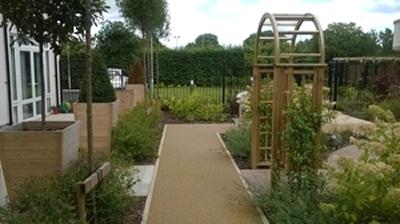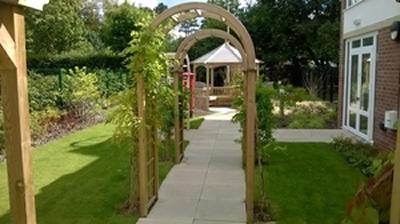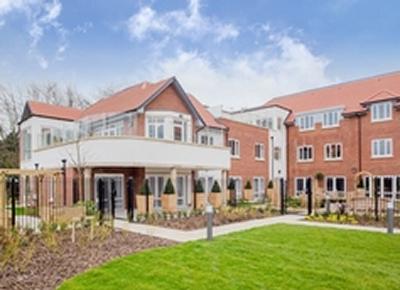 Private Estate
The works formed part of a full renovation and improvement scheme to a newly purchased property including the immediate gardens and surrounding grounds. Works began March 2016 with the initial site strip and site clearance in order to create the overall footprint of the works. The grounds were extremely wet, being on a clay base, so a series of underground drainage was installed in the front lawn and along the entrance drive. Over the following four months the relatively drab surroundings were transformed to create a number of striking habitats. An Evergreen Garden comprising of contrasting sandstone paving and raised edgings against high quality turf and finished with structural Ilex balls and a single 6m specimen Red Maple. The Main Informal Lawn consisted of around 5,500m2 of amenity seeding, and creation of a large swathe of semi ornamental structure planting plus the renovation of an existing pond, whilst the 1,050m2 Formal Lawn comprised of a newly created turfed lawn built on top of an 80/20 sand/soil bed which sat on top of a 7mm pozidrain and which was finished with ornamental grasses, shrub planting and low level structural planting. The Sunken Garden was built by the house builder and finished off with a variety of ornamental shrubs, grasses, Ilex balls. Taxus cones and completed with six striking cloud pines. All the existing tarmac surfaces were renovated and our in-house teams installed 3,500m2 of ornamental tar spray & chip surfacing.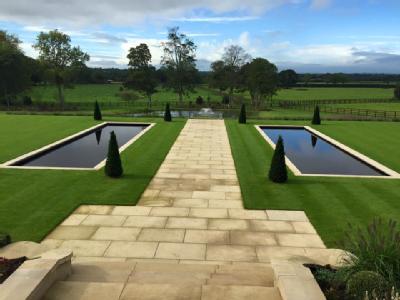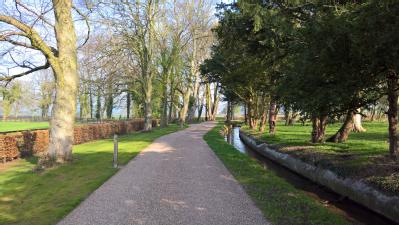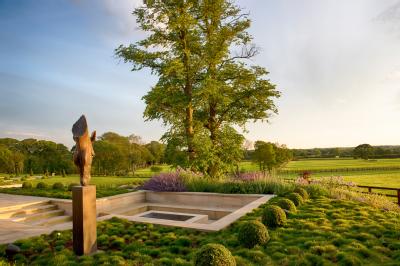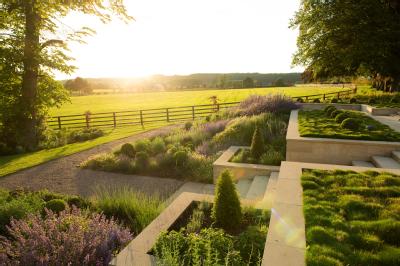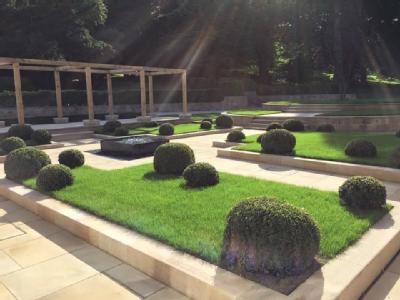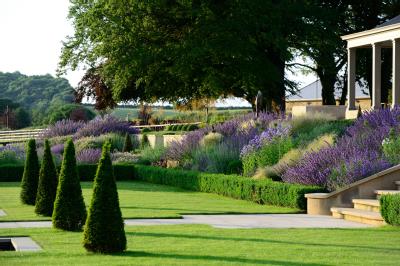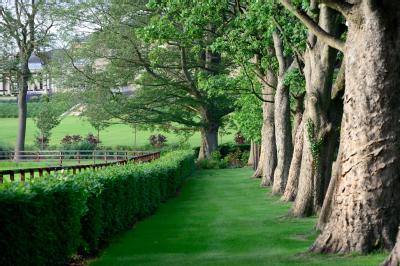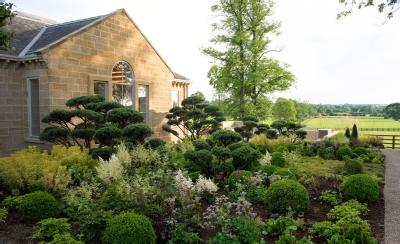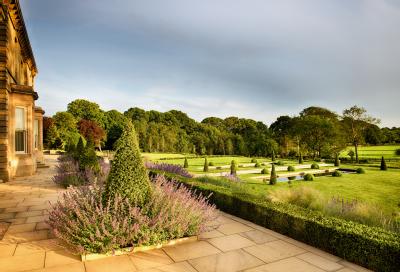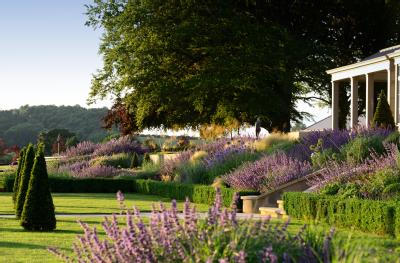 Friargate
The scheme undertaken at Friargate, Coventry involved the creation of a tree-lined public walkway from Coventry Train Station to the City Centre. A multidisciplinary scheme, utilising the skills of both the Hard and Soft Landscaping departments, saw the construction of tree pits, the laying of various paving, the panting of trees and shrubs and the installation of street furniture including seats, benches and bollards. In Phase 1 NT Killingley have installed over 2,000m2 of paving, including grey granite installed onto a Larsen bed and pointed with Instarmac Ultrascpe Flowpoint, Dutch Klinker blocks installed onto a sand bed and cast iron units and channels.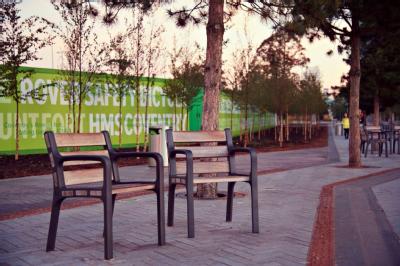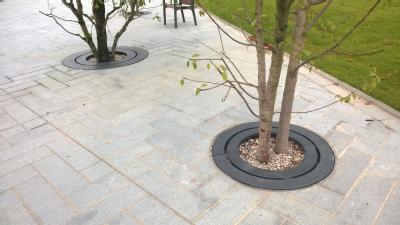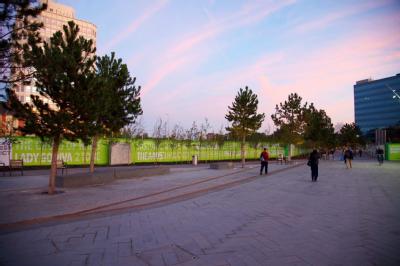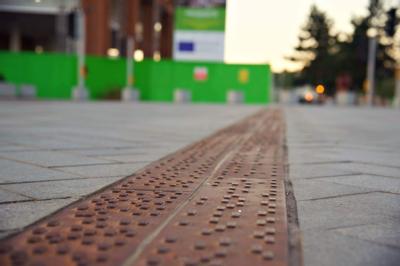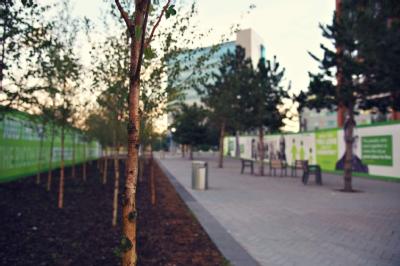 Walton Hospital North Car Park
In September 2016 we commenced the redevelopment of an existing grassed area and small car park as Principal Contractor for Derbyshire Community Health Services NHS Foundation Trust. The scheme, designed by JNP Group, created 105 parking bays for the hospital. Works comprised of the construction of a new access junction, car parking area and internal service road. The works, undertaken over a period of 5 months, included site clearance, excavation, the installation of a cellular water storage system and associated drainage, kerbing, tarmacking, white lining, electrical and CCTV works, resin surfacing and soft landscaping.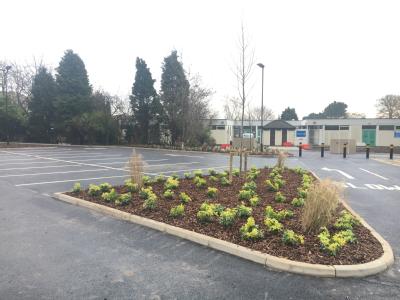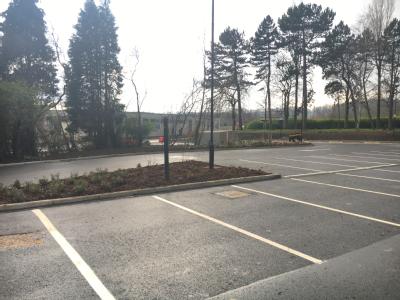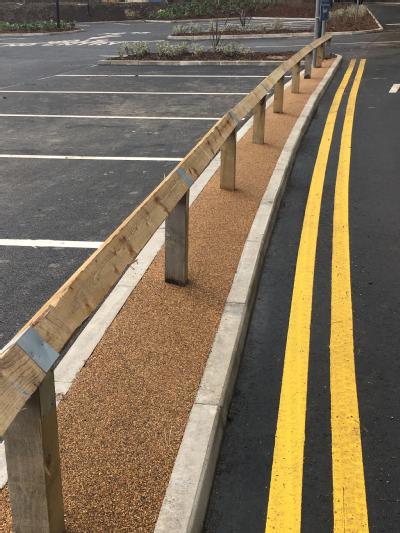 Resin Bonded Driveway
A newly renovated country house in Derbyshire needed a durable and aesthetically pleasing driveway. The customer's requirements meant that it needed to complement the house and have a textured finish to accommodate a collection of supercars whilst providing a hard wearing and low maintenance surface that was also suitable for equestrian uses. A Resin Bonded Surface System was chosen to overlay the existing tarmac driveway using an odourless Polyurethane Resin dressed with a 1-3mm Golden Gravel. The Resin Bonded system eliminated the requirements to excavate the existing surface saving both money and time and therefore minimising disruption to the client The Golden Gravel aggregate perfectly complements the local stone used in the construction of the house and lends itself well to the natural surroundings. In addition to its appearance, the resin bonded driveway has delivered the practical benefits that the customer required: a textured puddle free and supercar friendly finish that will deliver long-life performance with virtually zero maintenance. The finish has also been proven to be comfortable underfoot for the customer's horses. The owner was thoroughly impressed with the quality of work and the overall aesthetic appearance.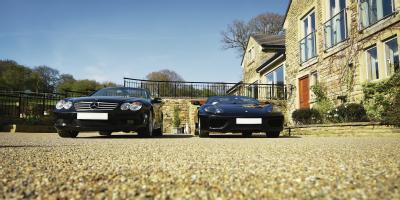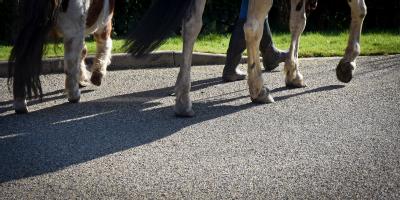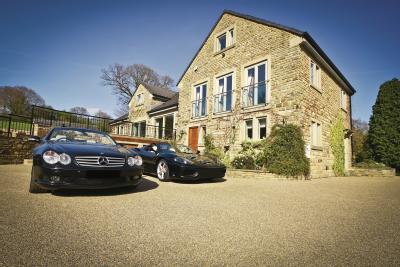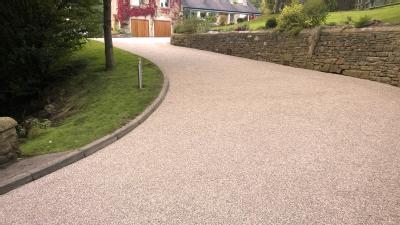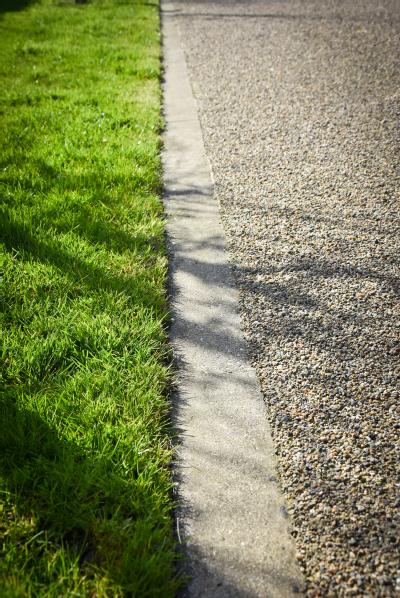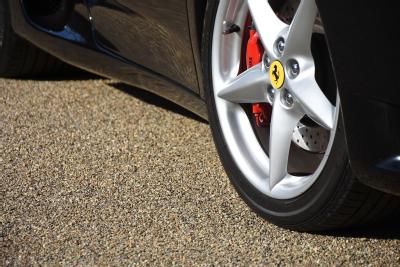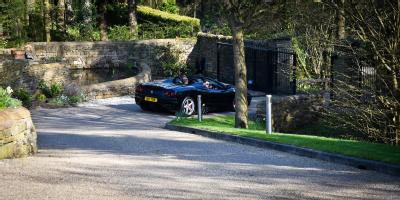 Resin Bound Pathways
NT Killingley were approached by Bermar Building Contractors on behalf of Bradford University to prepare and re-surface the footpaths adjacent to Horton Building A-Wing. The customer's requirements were for a visually pleasing, hard wearing and low maintenance surface that was also suitable for heavy footfall and was accessible to wheelchairs. A Resin Bound Surface System was chosen to overlay the existing tarmac footpath using a UV stable Polyurethane Resin and mixed with a 2-5mm Amber Gold aggregate. NT Killingley advised the client that due to the condition existing pathway it was deemed unsuitable and required extensive preparation including the removal of old resin and tarmac material. A suitable sub-base and a 50mm tarmacadam surface was laid in preparation of a 18mm Resin Bound mix. A total area of 300sqm of Resin Bound surfacing was installed during 2 shifts to minimise disruption to the day to day operation of the campus The Amber Gold aggregate perfectly complements the visual style of the university buildings and provides an aesthetically pleasing finish that has created a natural looking pedestrian walkway adjacent to a green space. In addition to its appearance, the resin bound pathway has delivered the practical benefits that the customer required: The durable non-slip surface is fully SUDS complaint that will deliver high performance with low maintenance.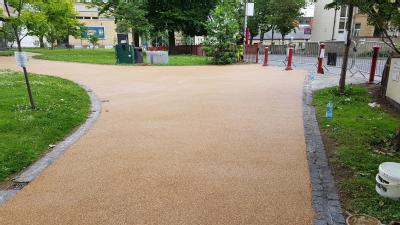 Fielding Johnson Square
NT Killingley were Principal Contractor on the development of an existing car park within the heart of the University Campus. It was important to work with the University community to ensure minimal disruption due to the location of the scheme. This included limiting deliveries during busy periods, reducing the works during exam periods and ensuring the works were completed for the square to be used for pre-arranged events. The scheme involved site clearance, excavation ducting and draining including SUDS, kerbing and edging, decorative paving, resin bound gravel, tree pit construction, soft landscaping and street furniture installation.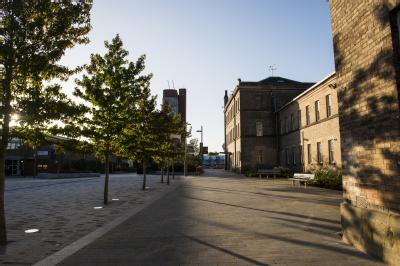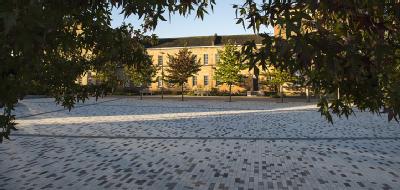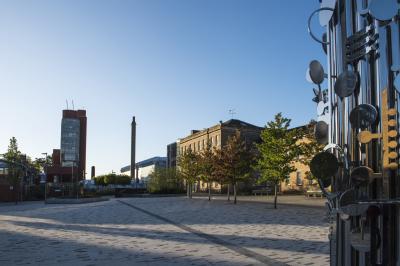 Uppingham School
Completed in 2014, the project at Uppingham School earned the company the principal winner title in the Hard Landscaping Construction (Non-domestic, Cost between £300k & 1.5m) category at the awards ceremony, held at the prestigious Great Room in Park Lane, London. Overview: The creation of a new quad within a prestigious school included an earthworks installation for drainage, decorative paving and the creation of an outdoor terraced classroom as well as the installation of street furniture set amid soft landscaping.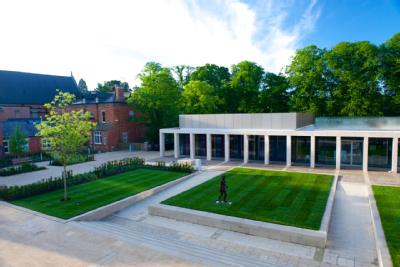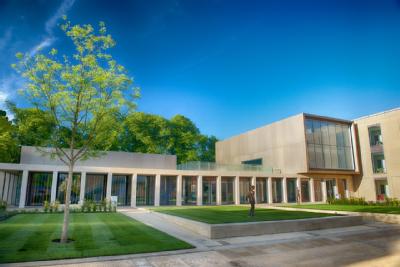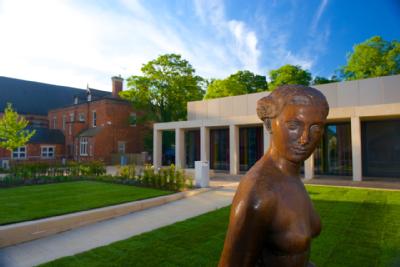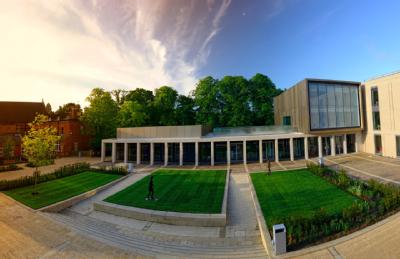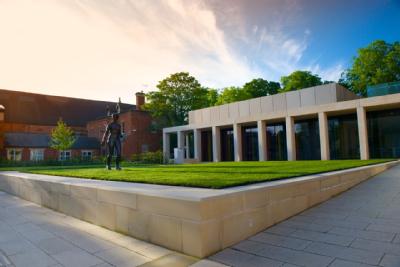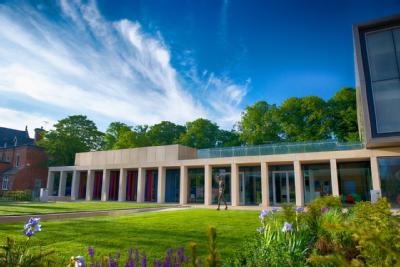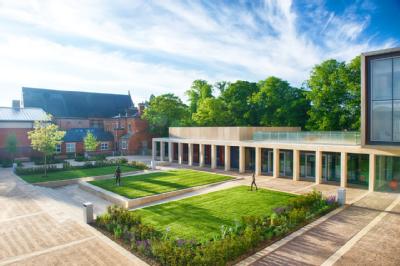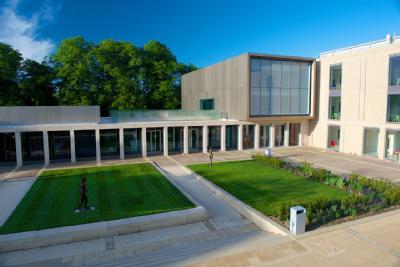 Elk Mill Retail Park
Elk Mill Retail Park, Oldham was built on the site of the original Elk Mill which, when built in 1928 was the largest textile factory of its type in the UK. The photographs depict the old cotton spinning machinery. The projects was the regeneration of the exterior areas of the retail park during the period April 2015 to October 2015, comprising high quality paved pedestrian and shared vehicle areas, car parking areas, street furniture, drainage, tarmac, semi-mature tree planting and resin bound surfaces. The works were carried out in a live site and as a result a complex phasing system had to be developed. The scheme was primarily to enhance the pedestrian areas including defined walkways, dwell areas and increased width to retail frontages to improve safety and pedestrian movement. All the works were carried out by our in-house specialist staff. The scheme was primarily to enhance the pedestrian areas including defined walkways, dwell areas and increased width to retail frontages to improve safety and pedestrian movement.