Registered Contractor
Northumberland, NE43 7BT peter@northumbrianlandscaping.com 0330 555 1699 www.northumbrianlandscaping.co.uk

Search again
About Northumbrian Landscaping Ltd
Northumbrian Landscaping is a small multi National Award Winning company with high standards, operating in Northumberland and surrounding counties. We run a team of intelligent, polite and hard working staff who are both experienced and disciplined. We pride ourselves on our flexibility and creativity to ensure our clients' satisfaction, using quality materials and proven methods.
Areas covered
North West, Scotland, Yorkshire North East
Types of work undertaken
Arboriculture (up to £50,000)
Playground (unlimited)
Fencing (up to £100,000)
Ponds And Water Features (up to £100,000)
Decking (up to £100,000)
Soft Landscaping (up to £50,000)
Domestic (unlimited)
Hard Landscaping (unlimited)
Commercial (unlimited)
Irrigation (unlimited)
Forestry/Mature Tree (unlimited)
Disabled/Historic Gardens (unlimited)
Roof Gardens/Green Roofs (up to £50,000)
Land Draining/Sand Slitting (up to £50,000)
Grounds Maintenance (up to £10,000)
Swimming Pools (unlimited)
Projects
A Homecoming Prayer
A Homecoming Prayer was built as part of a larger memorial garden to commemorate the homecoming of 6RLC from Germany to Dishforth Airfield and won both Gold and Best in Show at Harrogate spring flower show 2017 as well as a prestigeous National BALI Award within the community and schools category. It was intended that the garden offer a tranquil escape for reflection and prayer away from the busy hustle and bustle of a military barracks. This project was built as a collaborative effort and help was sourced from the army, Help for Hero's, the veterans workshop and skilled labour from Northumbrian Landscaping Ltd. The central area that you look out upon from the prayer house is intentionally bare and uncluttered to allow for quiet contemplation. This is a sensory area of the garden and has a line of lavender creating scent, the water rill creating reflection and light, and the rustling of the bamboo enveloping the prayer house giving a light acoustic addition. The main features within the garden were given on loan from Northumbrian Landscaping including the stone bench, Lantern, Granite bowl and water feature and also some specimen planting from peter's own garden. All the materials for the project were generously sponsored from willing suppliers. A lot of those were from a solid crew of BALI members. The garden was then transported to its home at Dishforth Airfield where it will offer a quiet retreat from army life. Congrats and thanks to all involved. Peter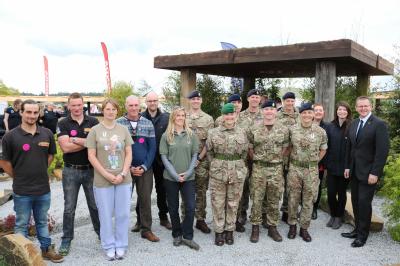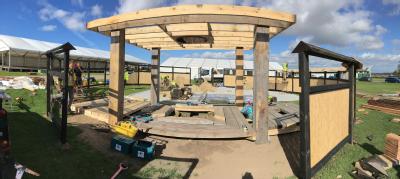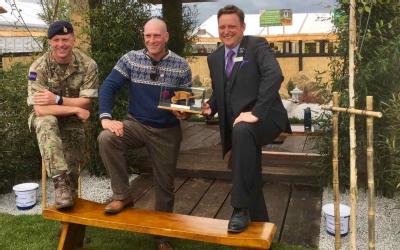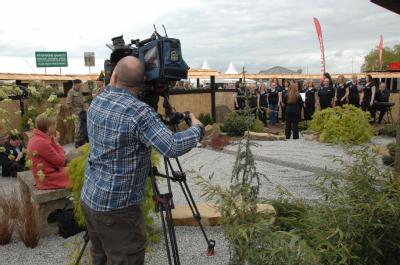 Glenridding Hotel
This project to help restore the flood stricken Glenridding Hotel beer garden escalated beyond all thoughts... Asked to help for a weekend or two, we were then invited to re-design and part build the entire garden and great things happened. What a fine BALI effort. Hotel Testimony: We contacted Diane McCulloch from BALI to ask if the members in the BALI Yorkshire north East region, who are regular supporters of our hotel, hosting many events here over the years, could help us restore the beer garden. The support we have received from both Diane and the BALI members has been phenomenal! After several site visits from the BALI team , who have all given their valuable time free ,we now have a fantastic garden design. We would also like to thank Peter Cunliffe from Northumbrian Landscaping Ltd. for providing his time and skills to design a beautiful contemporary outdoor space for our guests to relax in. Green Tech, Lindum Turf , Johnsons of Whixley we would also like to say a huge thank you to, without the help and support of these fantastic people this would not be possible . BALI members we feel not only build communities they also support communities like ourselves in their hour of need Thank You - The support we have received has been so humbling, my family and I cannot express how grateful we are to you all . We are looking forward to welcoming you to a new and improved Glenridding Hotel in the near future. Elizabeth Ali (General Manager)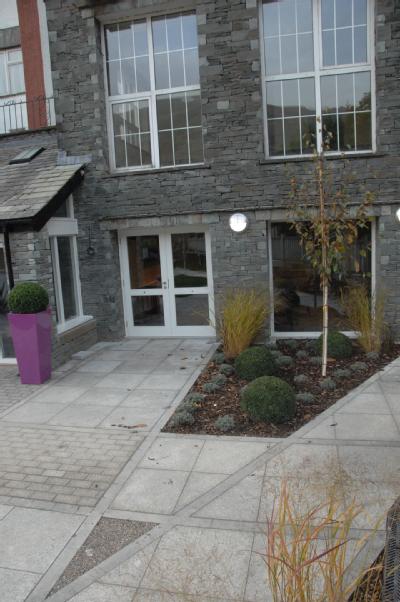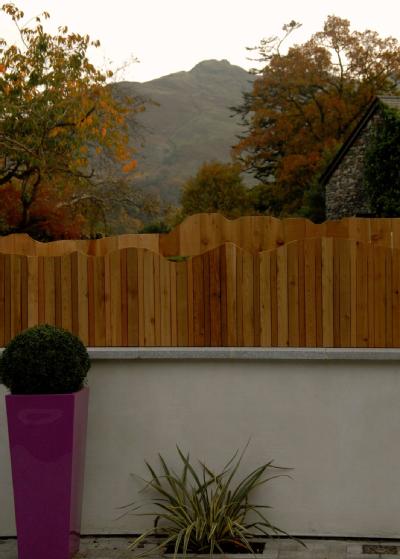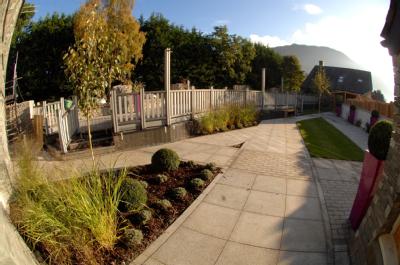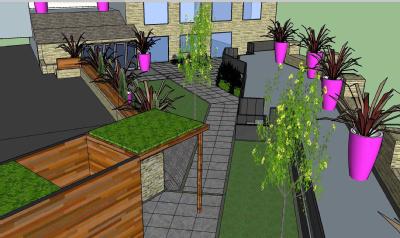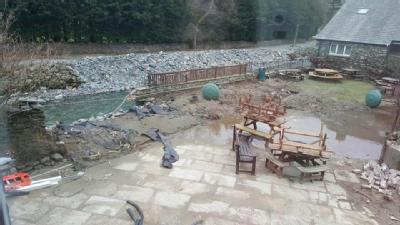 Beach Bears
One of Northumbrian Landscaping's favourite recent projects was a coastal garden called Beach Bears, a reference to the owners of the garden, who are the force behind Bear Nibbles - natural fruit snacks aimed at persuading younger generations to eat more healthily. Peter, from Northumbrian Landscaping, says the garden was a pleasure to work on. "Almost all of the materials were recycled from drift wood, pier legs and other things found floating around in our local waters," he explains. The design of the garden centres around a large sunken fire pit incorporating a raised semi circular driftwood deck, inspired by a lifeguard platform. The planting is all coastal hardy and low maintenance, which was an important part of the client's brief. Swathes of grasses such as "Molinia caerulea variegata" and Carex "Bronze Form" were planted round more architectural perennials like "Eringium Varifolium", and alpines dotted among the boulder and pier seating to add the finishing detail. Sourcing the boat for the arbour was a challenge as Peter wanted to use a local Northumbrian fishing coble. He scoured the North East coastline, from North Shields to Holy Island, and eventually found "the only boat in existence that ticked all the boxes," he laughs. Once salvaged, the restoration work began to transform the old craft into a romantic arbour. Somewhat poetically, its new home faces out towards the waters where it spent its previous life fishing around Croquet Island.