Registered Affiliate
Greater London, WC1H 0AF garlick@mobilane.co.uk 020 3741 8049 www.mobilane.com/en



Search again
About Mobilane UK Ltd
Growers of the original Green Screen - with over 18 years experience - a worldwide brand you can trust. Mobilane UK lead the way in exterior and interior ready-made green systems. The original Mobilane Green Screen is grown and supplied direct and can be seen in domestic, commercial, retail and educational environments across the UK. Our internationally-tested ready-made green systems include: MobiRoof green roof cassette system, the WallPlanter and LivePanel living walls and the NoiStop sound barrier. The LivePicture and LivePicture Go options offer homeowners or facilities managers a burst of planted artistry for visual impact and the equally impressive green backdrop, LiveDivider. Mobilane's green solutions aid privacy and security, improve air quality, enhance exterior and interior landscapes and allow green options where space, maintenance and access is limited. Specialising in instant Green products: - Green screens - Living walls - Wall planters - Green roofs - Live Pictures - Noise stop barriers
Areas covered
South Thames, North Thames, South West, East Anglia, Midlands, Wales, North West, Yorkshire North East, Scotland, National (Eng/Wales/Scot/NI), International, Northern Ireland, UK Islands
Types of work undertaken
Lighting (unlimited)
Domestic (unlimited)
Commercial (unlimited)
Top Soil And Aggregates (unlimited)
Hard Landscaping Materials (unlimited)
Fencing Materials (unlimited)
Roof Gardens/Green Roofs (unlimited)
Soft Landscaping Materials (unlimited)
Surfacing Materials (unlimited)
Design Facility (unlimited)
Interior Plants (unlimited)
Interior Landscaping Supplies (unlimited)
Projects
Auburn Gardens
The banked garden would host 9 screens, measured and customised by cutting into varying heights by the Auburn Gardens team, a Guernsey-based landscape and design build company headed by Jack. Jack and his team provide landscaping services across the island, with particular focus on green screens and environmentally-sustainable landscaping materials and products. Installed in mid August, the banked screens were installed within 5 days, including customising the planters and restructuring the garden bank itself. Due to the steep incline of the garden, the team had to reprofile the ground, completing all the soil excavations by hand for health and safety purposes. The posts this time had to be concreted in place to ensure ultimate stability to counteract the extremely strong winds experienced in the are. The planters were constructed around the screens to ensure the maximum volume of growing media for the healthy establishment and growth you would expect from Mobilane Green Screens.
Just Plants Bristol
The newly constructed blank wall gained LivePanel love at Proctor + Stevenson, a marketing and communications agency in Bristol, and now enjoys a simple blend of plants to add a welcoming sprinkle of nature in its reception area. The installation was completed in January 2018, taking a busy morning and a full day to install and plant up the panels. The wall structure itself was built from scratch so it was critical to work in harmony with a local carpenter, particularly as the wall would also incorporate a TV screen. A typical UK winter's day in January meant that the plants were acclimatised within a heated van prior to their planting -minimising any potential shock.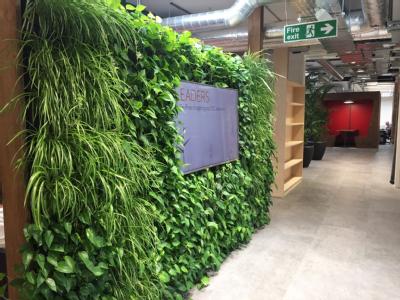 Costain
Costain's Green Bridge over the new road extension - built to move live stock over the motorway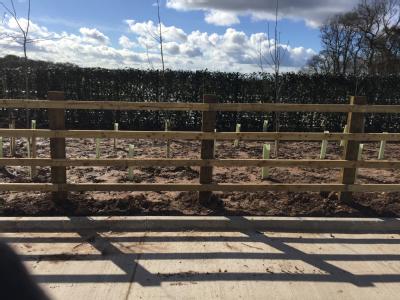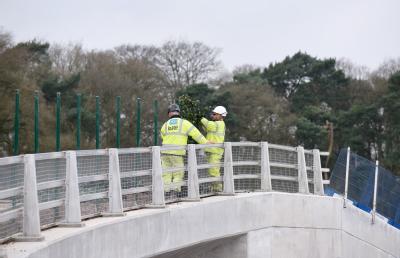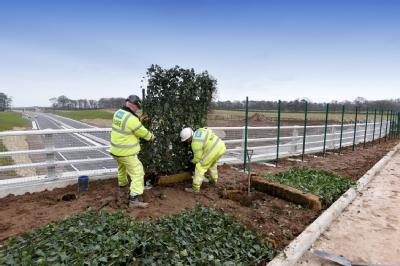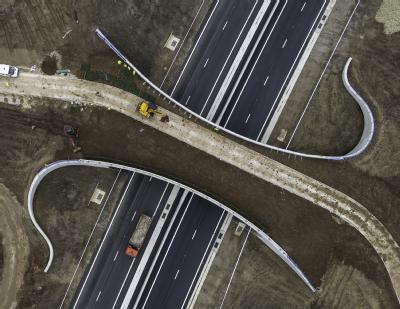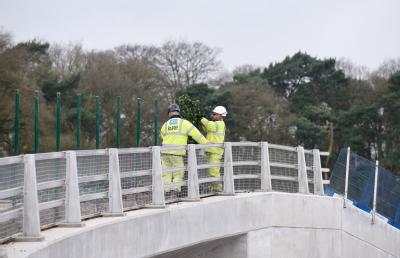 The Plant Man
A great Green Screens installation by The Plant Man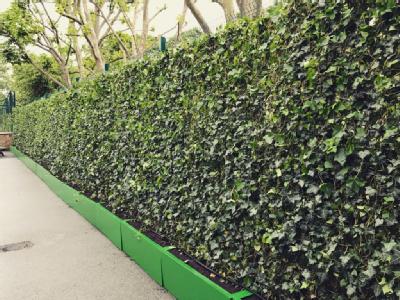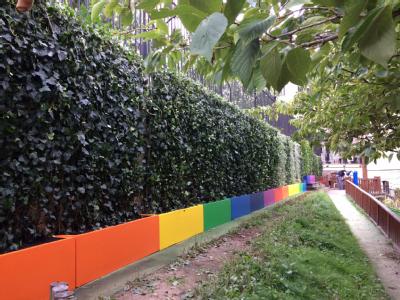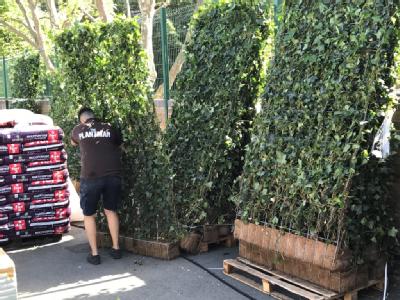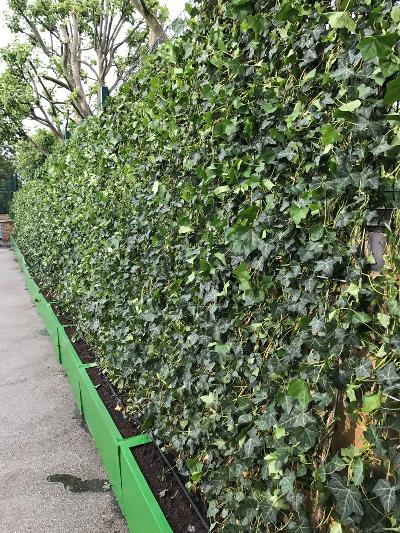 Inleaf
A great LivePanel at Manchester University as install by Inleaf.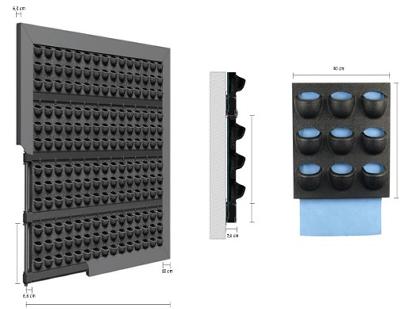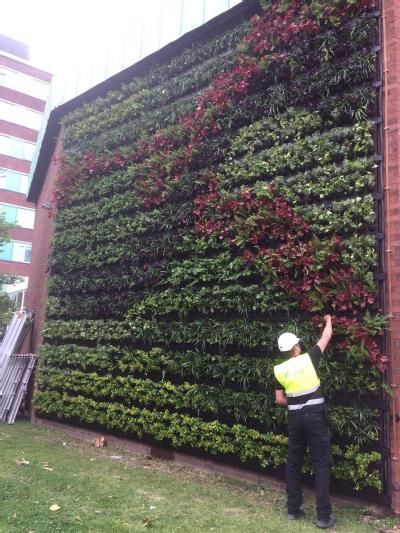 Hedera Screens
Mobilane's Wall Planter - 800M2 Original Green Screen - LivePanel -