About Maylim
Maylim specialise in external works and hard landscaping schemes. They also complete highway and civil engineering projects. Since forming in 2001, Maylim has built a solid reputation for quality work and client satisfaction; particularly at high-end, new-build mixed-use schemes across London. Working to improve public realms, they help to build new neighbourhoods as well as bringing together existing communities. Working across both public and private sectors, their integrated approach enables them to be flexible and adaptable, delivering everything from small-scale developments to multi-million pound projects. Recent projects include: Battersea Power Station, Coal Drops Yard, One Tower Bridge, Greenwich Peninsula, Rathbone Square, International Quarter London (IQL) Stratford, 100 Bishopsgate and The Television Centre.
Areas covered
South Thames, North Thames
Types of work undertaken
Hard Landscaping (unlimited)
Irrigation (unlimited)
Domestic (unlimited)
Ponds And Water Features (unlimited)
Roof Gardens/Green Roofs (unlimited)
Commercial (unlimited)
Soft Landscaping (unlimited)
Sports/Leisure Facilities (unlimited)
Playground (unlimited)
Road/Roadside Construction (unlimited)
Projects
One Tower Bridge
One Tower Bridge won Maylim the Grand Award at the 2017 BALI National Landscape Awards. It is a mixed-use development by Berkeley Homes. Our remit included the construction of all external works such as the builder's works for lighting, irrigation and drainage, concrete works and build ups, as well as the installation of the attenuation system, concrete support walls for all cladded planters, water features, living wall and paved areas. The star of this high specification project is the bespoke clock water feature, installed within the beautifully landscaped boulevard.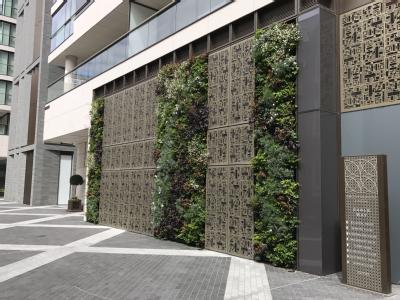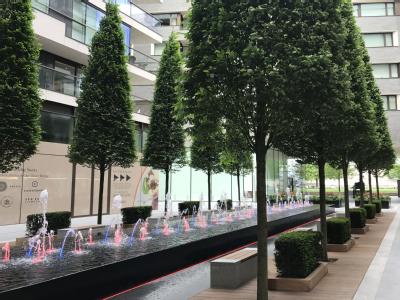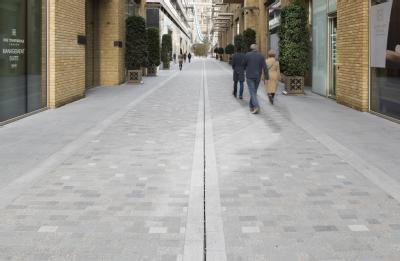 Battersea Power Station - Phase One
Battersea Power Station is one of London's most iconic buildings. Although it ceased generating electricity in 1983 it has remained one of the city's best known landmarks. As part of the first phase of this major redevelopment, we worked on Circus Village West and the first of the residential schemes. The central courtyard was finished with terrazzo for a luxurious finish and sophisticated modern feel, complimenting the bespoke street furniture. We used high quality natural stone and brick paving throughout and installed bespoke water features in the communal areas.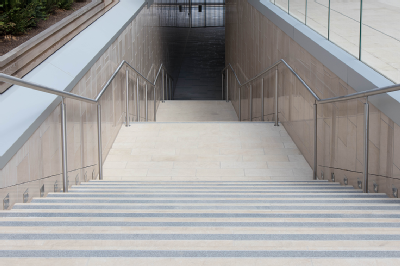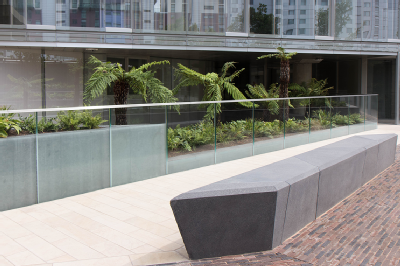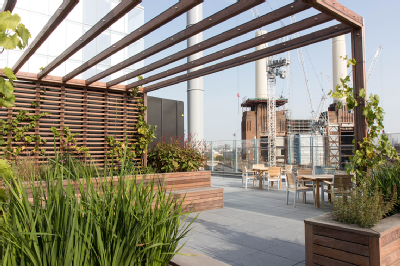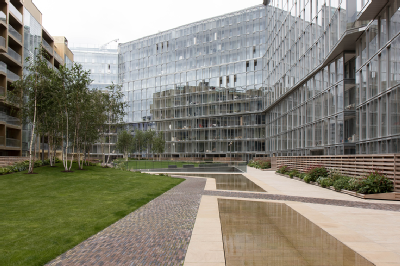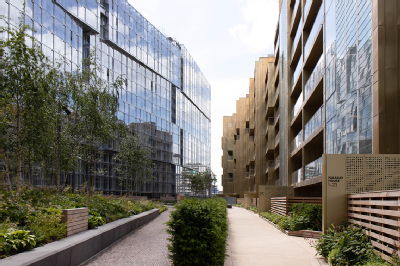 Rathbone Square
Rathbone Square is one of Central London's largest mixed-use development in recent years. The land was previously occupied by Royal Mail, as the location of their central sorting office. The 1800m2 publicly-accessible garden lies at the heart of a new residential and commercial development designed by Make Architects for client GPE.
Maylim's scope of works included; full design development of all elements - water features, planters, structures, cladding, waterproofing, build-ups, soft landscaping and street furniture
Rathbone Square was awarded a Principal Award at the BALI National Landscape Awards 2018.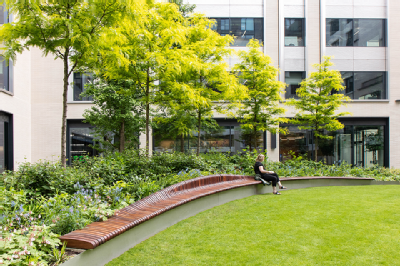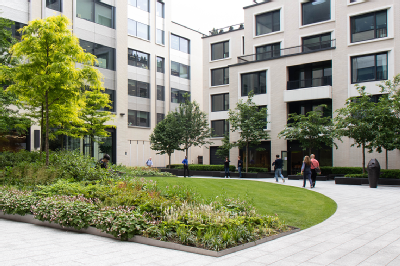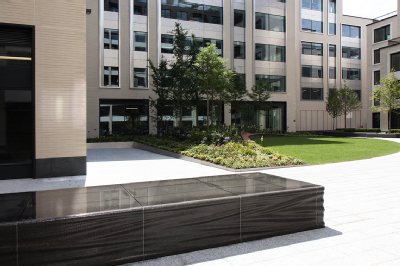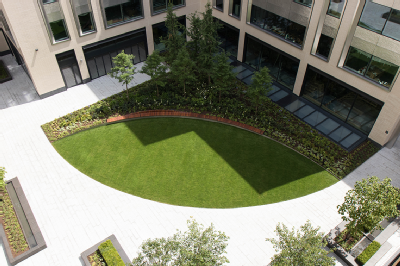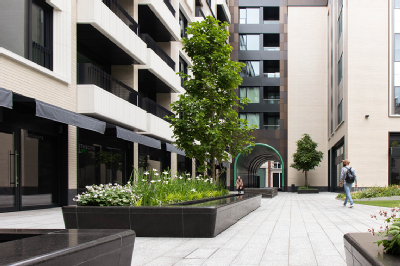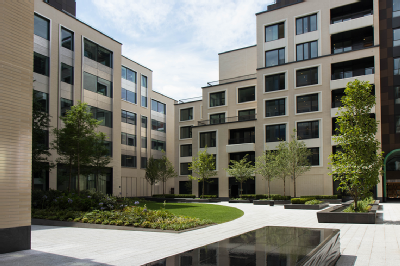 Paddington Central - Phase 2
Working at principle contractor for British Land we began the second phase of work at Paddington Central by taking over three areas; the south section of Kingdom Street, the library and games room and Kingdom square. The concentration of this project was to utilise the space available as well as focusing on the local community and residents of the surrounding offices. The outcome is a colourful, bright and open public realm which can be enjoyed by all.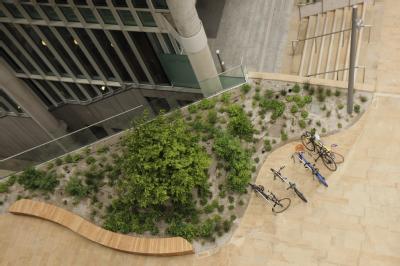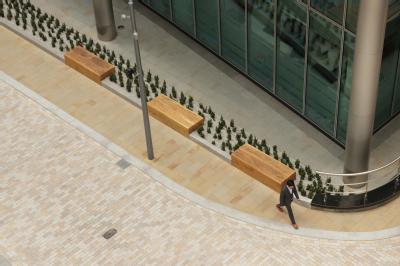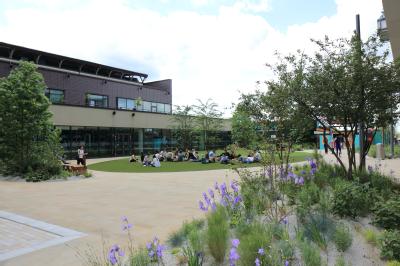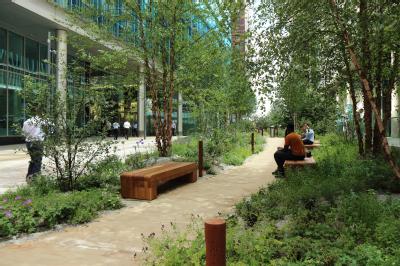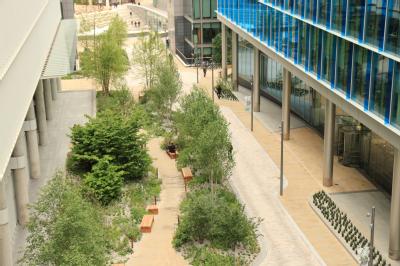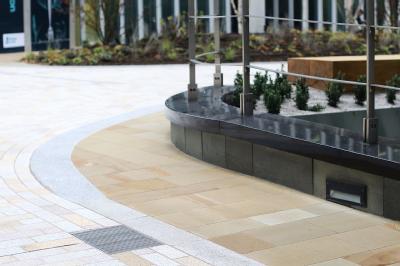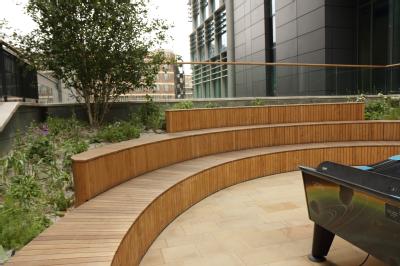 Gas Holder Park
Maylim were appointed to transform the structure into a public park with a spectacular sculpted canopy and paths leading down to Regents Canal. Maylim's remit on this project included; the circular lawn which sits inside the original and refurbished gas holder frame; granite work; feature planting; construction of footpaths on either side of the carriageway; high-spec temporary finishes to footpaths; new road surfacing; a mixture of yorkstone paving and clay pavers intercepted with lawn and planting beds.