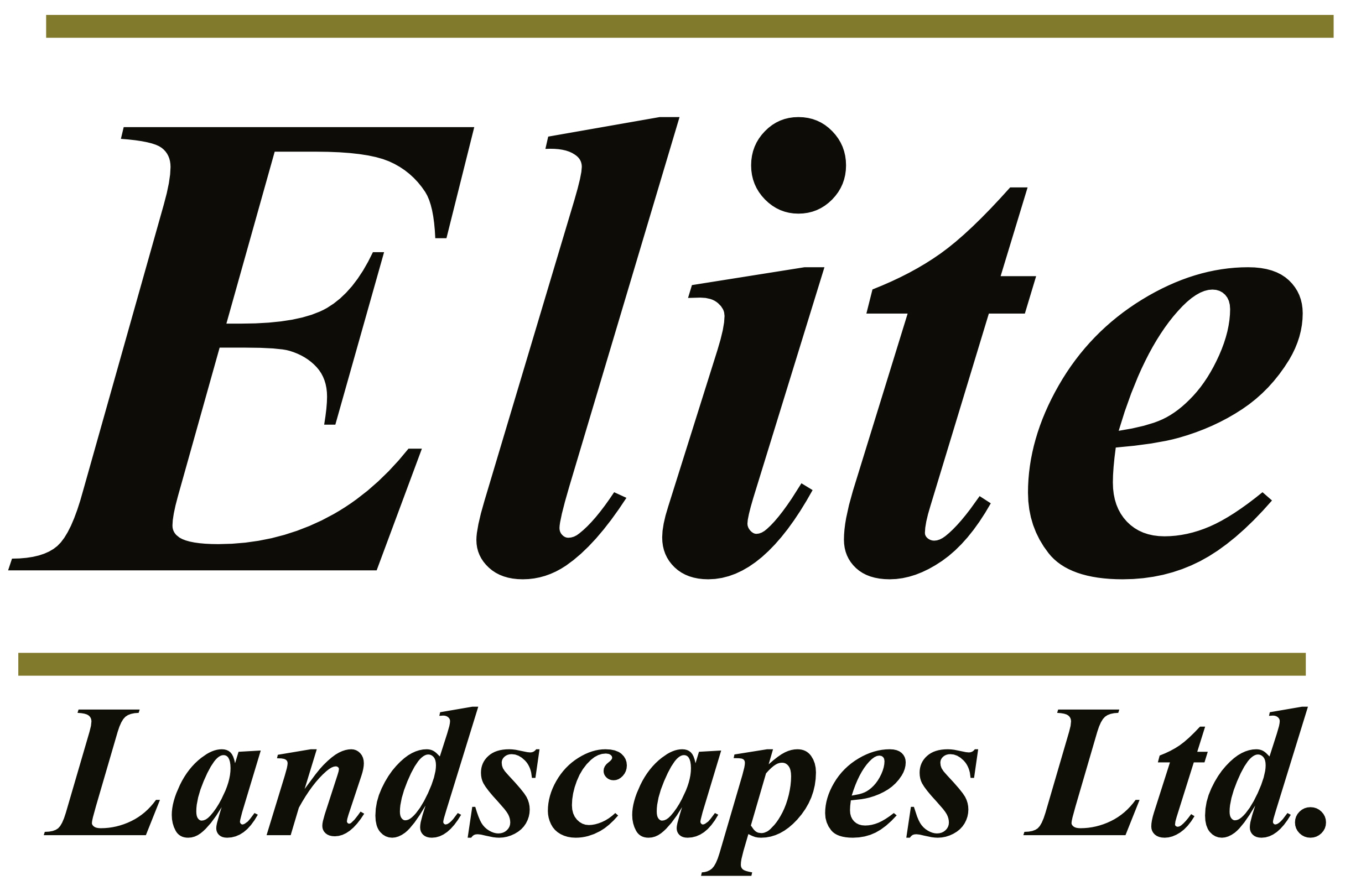 Registered Contractor
Buckinghamshire, SL1 7JP info@elitelandscapes.co.uk 01628 666239 www.elitelandscapes.co.uk



Search again
About Elite Landscapes Ltd
Elite Landscapes undertakes detailed hard and soft landscaping works throughout the South and the Midlands. David Twist, Managing Director, has over 20 years extensive experience in landscaping and the company boasts an impressive portfolio of prestigious contracts. High quality is always assured as well as professional and reliable project management.
Areas covered
Midlands, North Thames, South Thames, South West
Types of work undertaken
Commercial (unlimited)
Hard Landscaping (unlimited)
Roof Gardens/Green Roofs (unlimited)
Soft Landscaping (unlimited)
Grounds Maintenance (unlimited)
Disabled/Historic Gardens (unlimited)
Fencing (unlimited)
Ponds And Water Features (unlimited)
Projects
Fulham Riverside
Elite Landscapes Ltd, the Burnham based specialist landscaping contractors, undertook a comprehensive hard & soft landscaping package at the prestigious Barratt (London) Fulham Riverside Development. The 8,230m2 scheme encompasses the largest roof space gardens in London. The majority of the garden is built over the top of a Sainsbury superstore and includes a maze, water features, outdoor fitness area, badminton courts and hard landscaped leisure areas surrounded by bespoke pergolas and stone seating. The landscaping includes 108 trees, 6,353 ornamental plants, 920m hedging which is further complimented by over 1100m2 of lawn.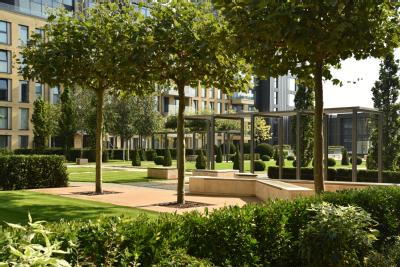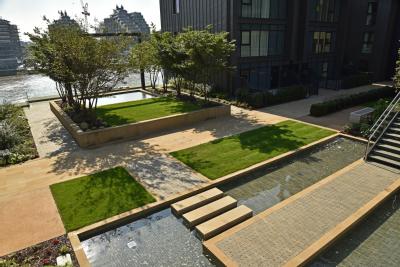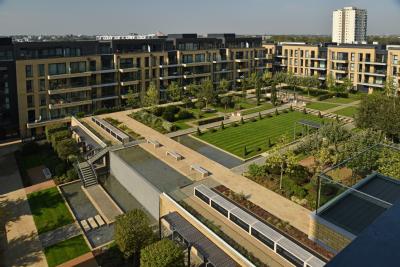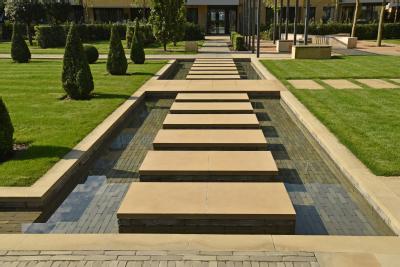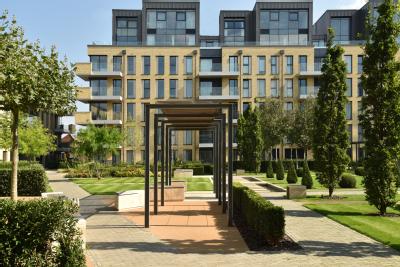 Goodmans Fields North West Block
Goodman's fields is a mixed-use urban quarter providing a selection of apartments and penthouses together with a new retail commercial space, student accommodation and a hotel. Elite were contracted by Berkeley Homes to undertake the hard and soft landscaping to the North West Block including granite paving, semi mature tree planting, street furniture and the stunning water feature which includes six giant bronze horses by the British sculptor, Hamish Mackie.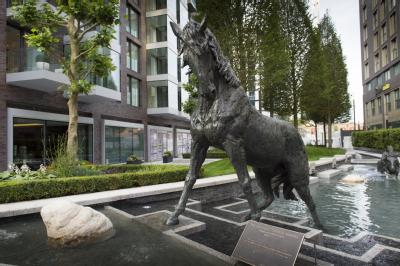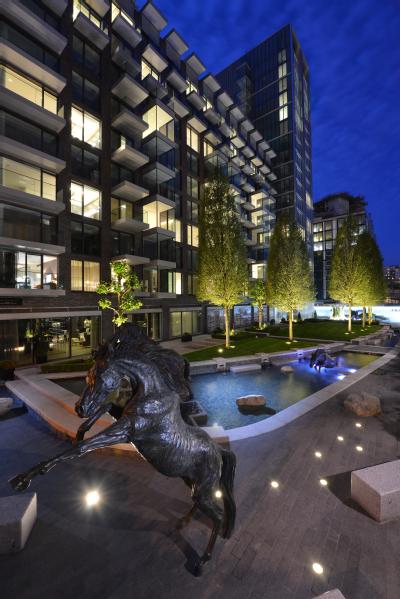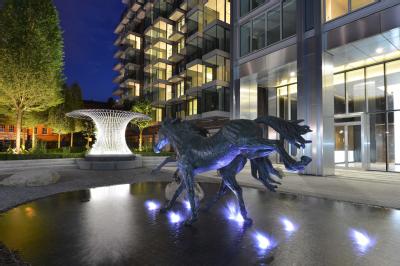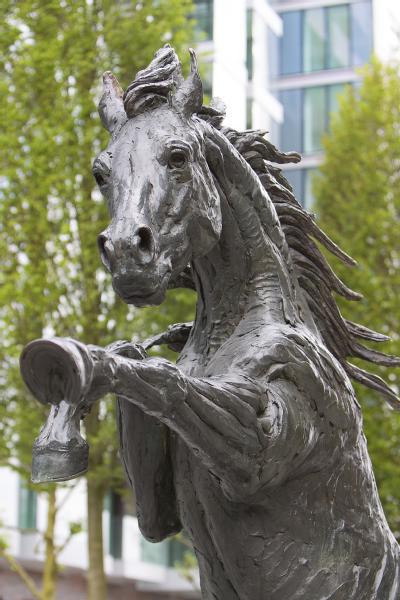 St Georges Wharf
Elite Landscapes were contracted by St George to undertake the hard and soft landscaping of the external footprint of the Block A development and the refurbishment of three internal courtyards. The works were predominantly hard landscaping and included groundworks/lighting co-ordination, podium slab waterproofing, roof garden construction, granite and slate water feature and sculpture installation, granite clad planter formation, bespoke timber seating and street furniture.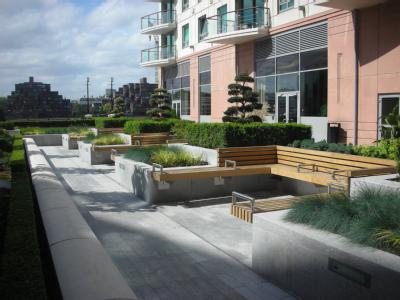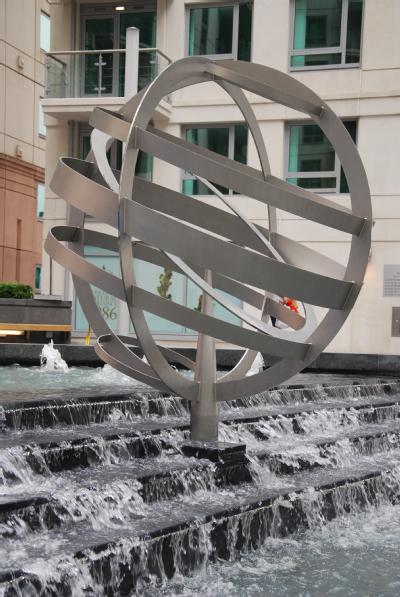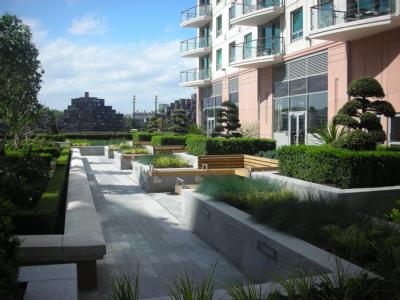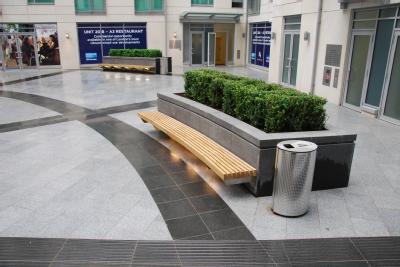 The Dorchester Hotel, Coworth Park
A BALI PRINCIPAL Award Winning project in 2011, Coworth Park was the first "Out of Town" Dorchester Hotel. Described as "jaw droppingly beautiful" by the BALI adjudicators. The wildflower meadow was just part of scheme which also included removal of large areas of overgrown vegetation, reclamation of the old Ha Ha wall and sunken garden, landscaping to the stable and barn areas, a sedum roof to the spa and works to the newly refurbished lake.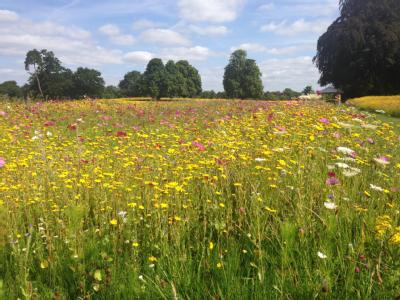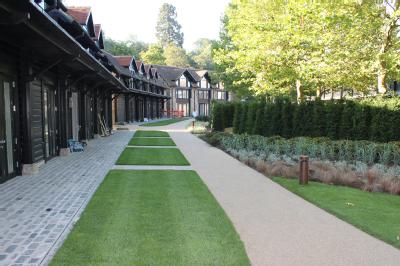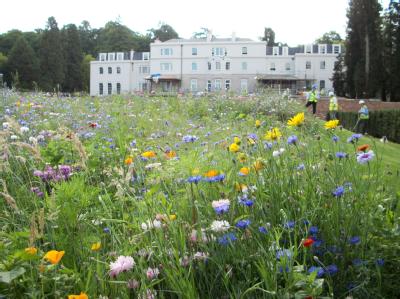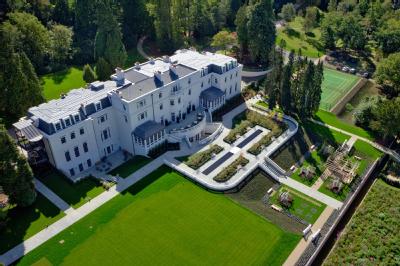 Imperial Wharf Boulevard and Parkland
Hard landscaping works to Imperial Wharf Boulevard, Lensbury Avenue, the Riverwalk and Imperial Wharf Parkland. Works included granite paving and cladding, water feature, yorkstone paving, soft landscaping to the Parkland, installation of gym equipment, internal refurbishment of the concierge building, fencing and railings, media sign supply and installation.