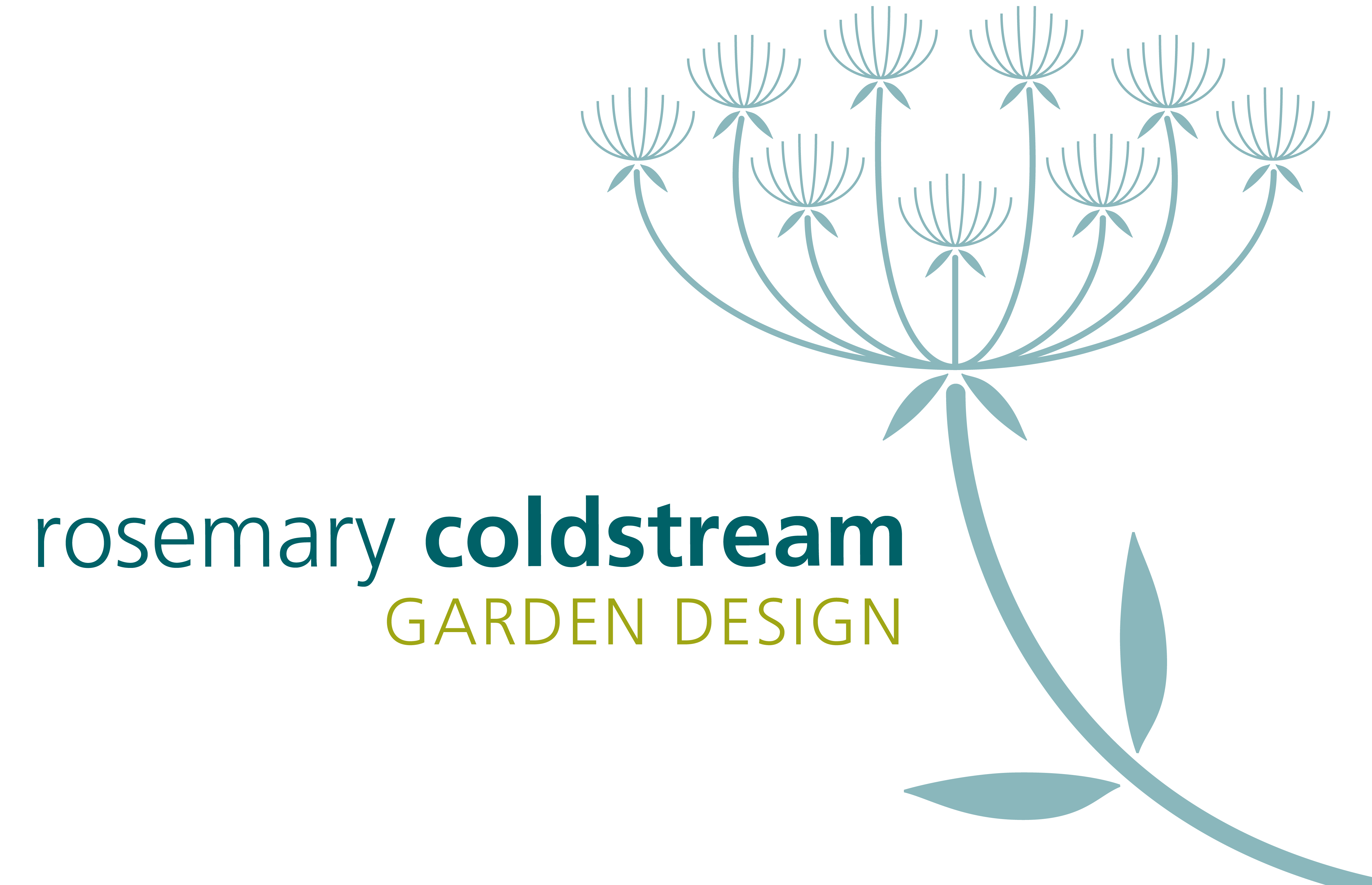 About Coldstream, Rosemary (MBALI)
Garden and landscape design practice designing primarily high end residential properties with some commercial projects.
Areas covered
East Anglia, North Thames, South Thames, South West
Types of work undertaken
Hard Landscaping (unlimited)
Design Facility (unlimited)
Soft Landscaping (unlimited)
Disabled/Historic Gardens (unlimited)
Commercial (unlimited)
Ponds And Water Features (unlimited)
Fencing (unlimited)
Playground (unlimited)
Interiorscapes (unlimited)
Roof Gardens/Green Roofs (unlimited)
Domestic (unlimited)
Decking (unlimited)
Arboriculture (unlimited)
Grounds Maintenance (unlimited)
Irrigation (unlimited)
Swimming Pools (unlimited)
Projects
Family Garden
Contemporary family garden combines the childhood essentials with year round plant interest. A central lawn is the venue for badminton and games with the family dog. On each side of the garden paths lead through planting which creates secret passages. One side is paved while the other is a "jungle" track designed for explorers (young and old). Planting screens the trampoline and swings from the main views. Decking next to the house and outside the garden studio provide space for relaxation and dining. In the lower terrace are four small but productive vegetable beds. When the children's play equipment is no longer required, more space will be given over to a productive garden.








Contemporary Garden
This is a modern family garden. The client wanted to create a space for entertaining and relaxing and to enhance the view from inside the new house extension. The garden is divided into two geometric lawns separated by a low offset wall - perfect for sitting on. On the terrace the large bowl water feature provides a focus, with scented flowers in terrace level beds and wide steps leading into the garden.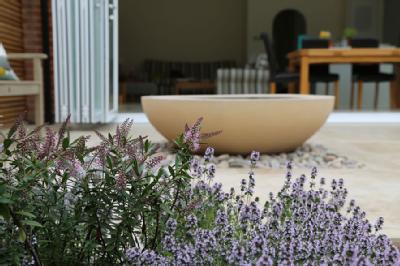 The River Garden
The River Garden is a modern courtyard garden in a dramatic setting. The client's brief was to make the most of their location next to a small river. The geometric design, with an emphasis on the horizontal, maximises the width of the garden and helps to frame the view. The lower terrace is reminiscent of a jetty, cantilevered over the water and wrapping around the tree. The curved seating allows for a late afternoon spot to sit and watch the world - and the local wildlife drift by. Winner of the SGD Awards 2014 Pocket Garden Award.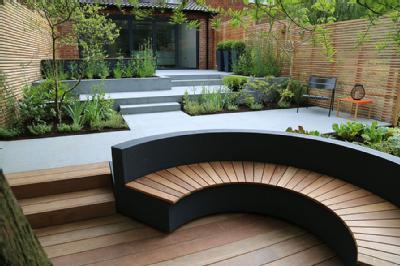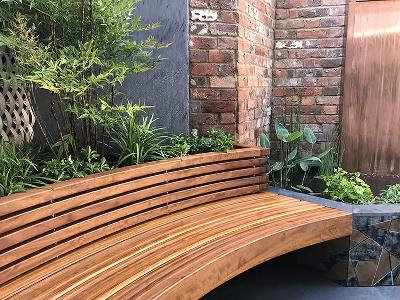 Contemporary Curves
This overgrown, neglected garden needed a design to compliment the architectural house renovation, creating a dynamic space for relaxation and enjoyment. Flowing curves are used to lead the eye, frame the views and provide open areas. Natural materials and plants that bring light into the garden have been introduced. The seating areas are designed to make the most of the sun at different times of day. The view towards the end of the garden from the kitchen has been maintained, using low planting and raised canopies, to encourage a sense of depth and openness