About Dellar, David (MBALI)
Dave Dellar of Quercus Garden Design is an experienced Garden Designer aiming to promote the benefits of professional help in creating lovely gardens for all to enjoy. Dave trained at the renowned Capel Manor College & has been in business since 2005. Quercus designs gardens of all styles & sizes for domestic clients mainly in Herts & Essex.
Areas covered
East Anglia, North Thames
Types of work undertaken
Soft Landscaping (up to £10,000)
Design Facility (up to £5,000)
Domestic (up to £100,000)
Projects
Stansted Garden Transformation
This lovely Stansted house was undergoing a full "Essex-barn" make-over and a complementary new garden was required. The brief was to keep the informal curves of the garden, better integrate the indoor & outdoor spaces, create a generous entertaining area & add more colour.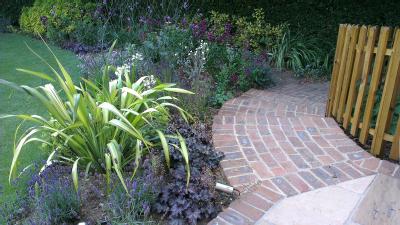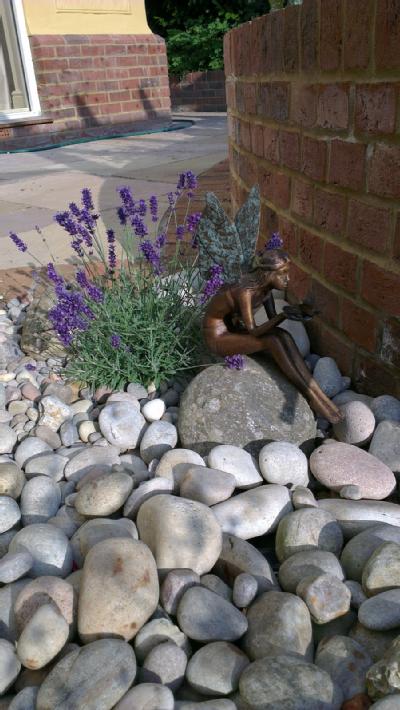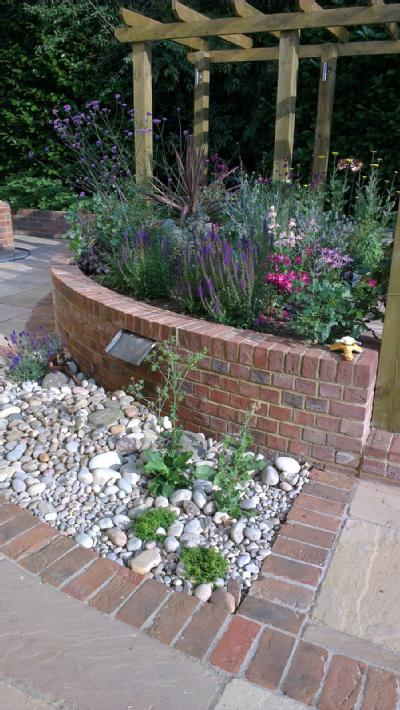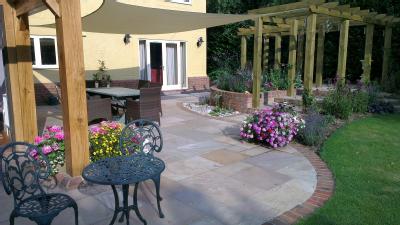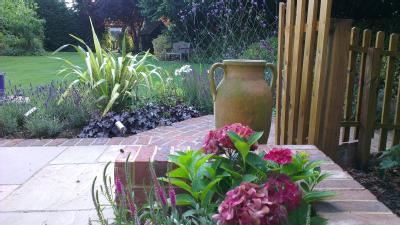 Small Contemporary Oriental Garden
This Marshall's National Award winning garden, completed in 2014, uses contemporary materials to create a modern take on an Oriental themed garden. Top of the wish-list - low maintenance. The Ying & Yang lawn is built on two levels using synthetic grass & maples, bamboos & cloud-pruned evergreens bring a real Oriental feel to the garden.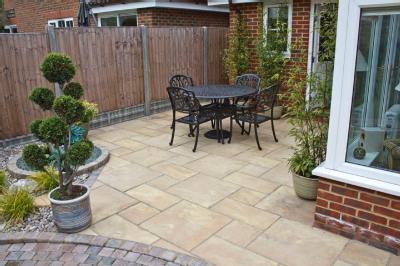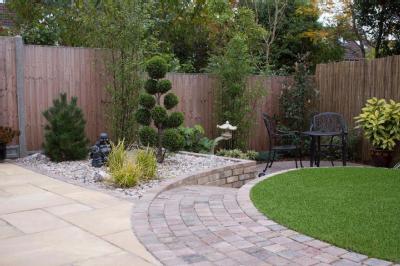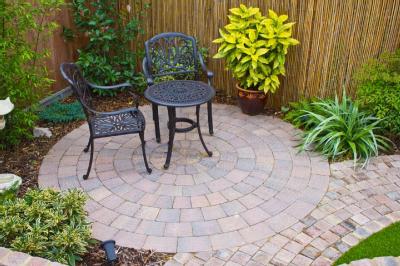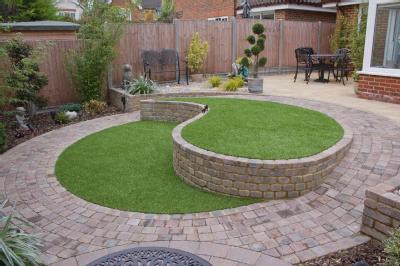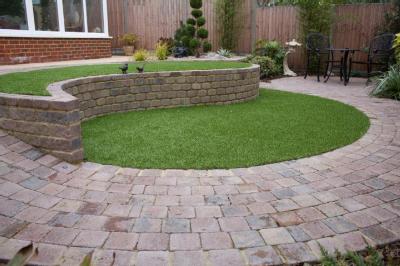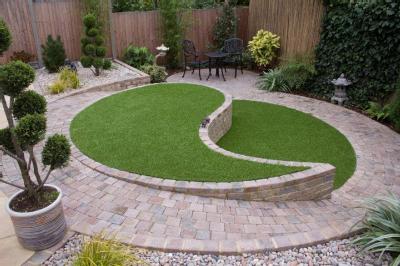 Small Garden - Big View
This property enjoys a panoramic view over the open countryside of Hertfordshire. The new Millboard deck & glass balustrades offers an excellent vantage point to view the countryside beyond & provides a great place to entertain & relax. The introduction of some strong geometry brings a comfortable contrast with the natural setting beyond & in line with the brief, introduces a more contemporary feel to the garden.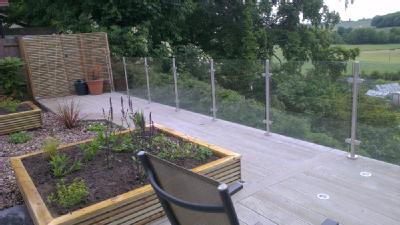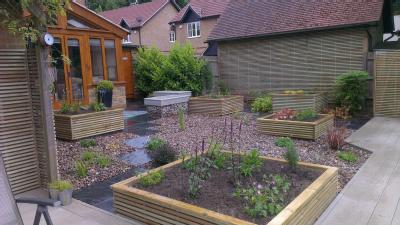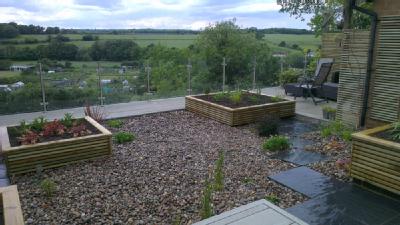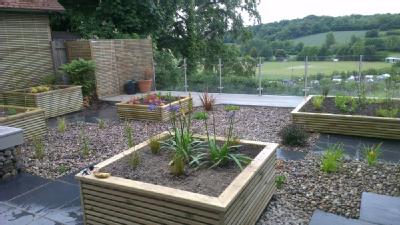 The Home Game Garden
We were contacted by a TV production company looking for garden projects to feature in the TV series The Home Game. The show, featuring Linda Barker, sought to demonstrate whether various home improvements added value to a property - our garden certainly did ! The garden of this contemporary new build property on the edge of Harlow occupies a peaceful location at the very end of a cul-de-sac & benefits from its elevated position overlooking open fields. Our design used modern materials (in keeping with the property), at the same revealing the lovely view & sympathetically blending with the surroundings using naturalistic planting.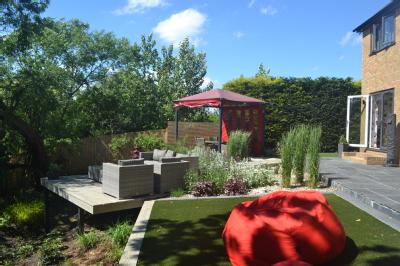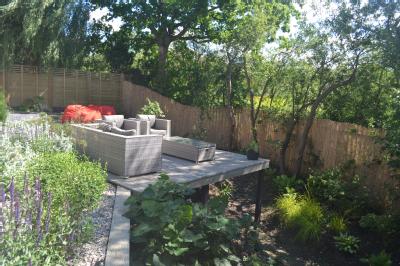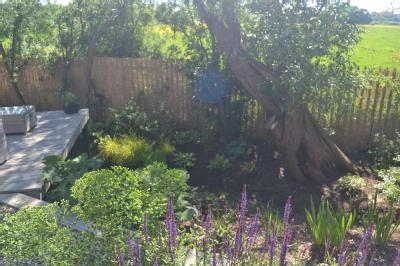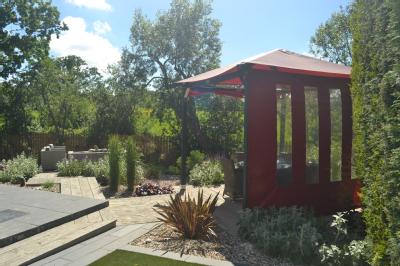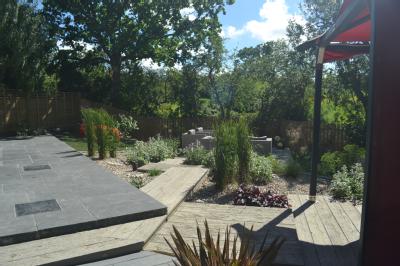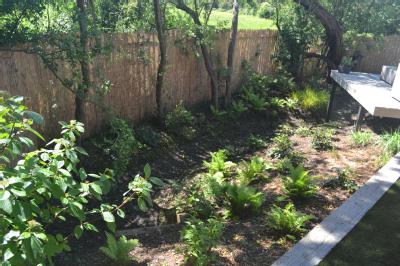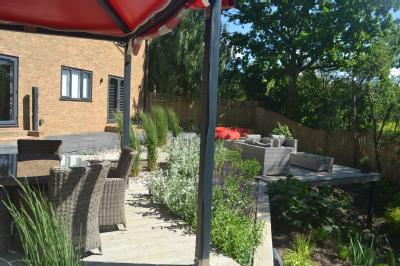 The Wedding Garden
At the end of 2016 Quercus Garden Design were approached by our client to help them bring their garden into line with the newly improved house. They had a very definite deadline for the garden's completion - their wedding reception in August - no pressure then ! Design approved, the team from Conway Landscapes broke ground in May & Quercus started the poolside planting soon after to give some growing time. The garden looked spectacular for the reception & will be a continual reminder of that fabulous day for years to come. The garden was filmed this autumn as it drifted into its winter slumber. See it at https://www.youtube.com/watch?v=nbfX_5q1oZM