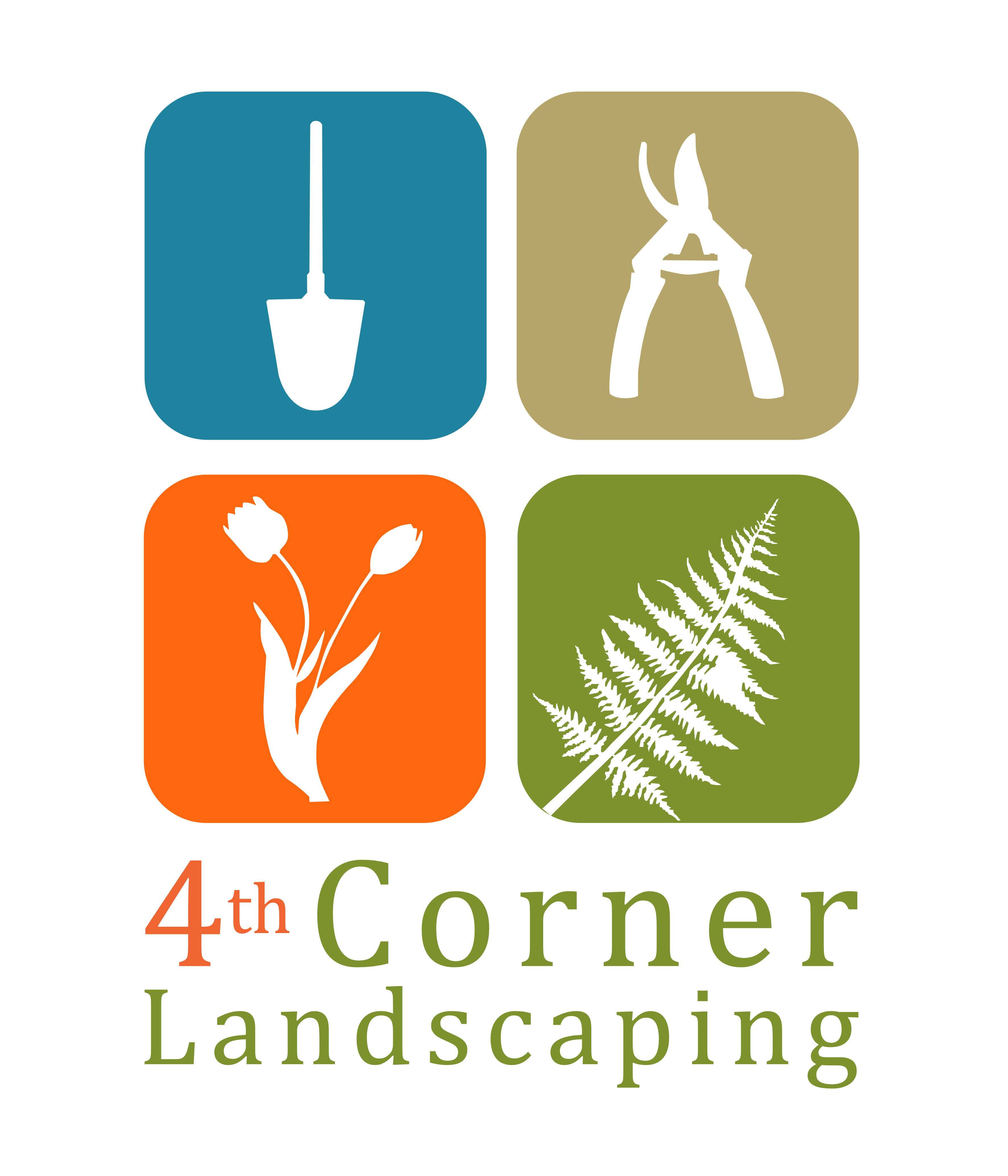 Accredited Contractor
Oxfordshire, OX16 9PA info@4thcorner.co.uk 01295 817628 www.4thcorner.co.uk




Search again
About 4th Corner Ltd
Since 2003 4th Corner has built a reputation for high quality soft landscaping and grounds maintenance services throughout the Midlands and South. As a family owned business we are proud of our customer focused approach and professional service, and have built up a broad range of longstanding customers. 4th Corner's Grounds Maintenance Division currently covers over 300 separate locations, with a range of clients including housing associations, property managers, hospitals, parish and town councils. Our Soft Landscaping Division provides solutions for housebuilders, developers and private clients.
Areas covered
South Thames, North Thames, South West, East Anglia, Midlands
Types of work undertaken
Forestry/Mature Tree (up to £100,000)
Pesticide/Weed Application (up to £100,000)
Commercial (unlimited)
Soft Landscaping (unlimited)
Domestic (unlimited)
Grounds Maintenance (unlimited)
Invasive Weed Control (up to £50,000)
Fencing (up to £50,000)
Testimonials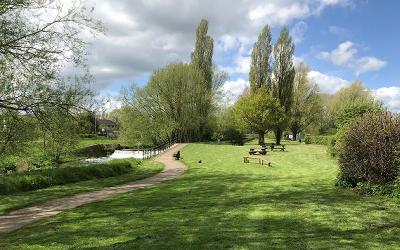 "I would highly recommend Julian and his team as we have had no problems whilst they have worked for us I could always just call Julian or his supervisor with any queries and any issues were always resolved quickly. For a relatively smaller contractor they are in many ways more professional than a lot of the larger ones! They are also local which is a bonus."

- Estates Manager, Buckingham Town Council, Buckingham, Buckinghamshire
read more
Projects
Soft Landscaping: Housing Schemes Oxfordshire
Client: E.G Carter & Co.
Project: New planting and Landscaping Works
Since 2017 4th Corner has been proud to be the soft landscaping contractor for EG Carter's Affordable Housing Schemes in Burford, Kingham and Ascott-under-Wychwood and Charlbury. The projects include extensive turfing and seeding with tree and shrub planting, followed up by the landscape maintenance to ensure successful establishment of the sites.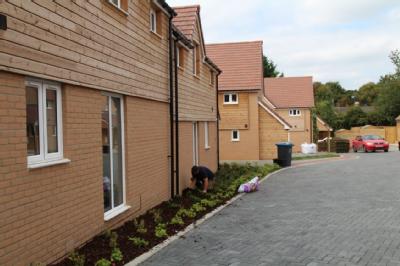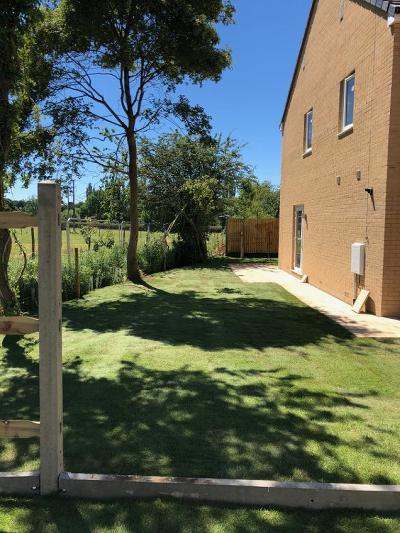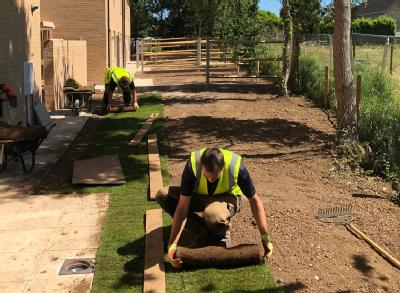 Buckingham Town Council
Our Grounds Maintenance Contract with Buckingham Town Council commenced in July 2017 (we were asked to take the contract on at short notice) The requirements of the Buckingham Town Council contract includes the cutting of grass on public highways, including the A421 Buckingham Ring Road, footpaths within the town, all open spaces, amenity areas and recreation grounds. Buckingham Town is within a conservation area and our work regularly brings us into contact with many of Buckingham's 12,000 residents.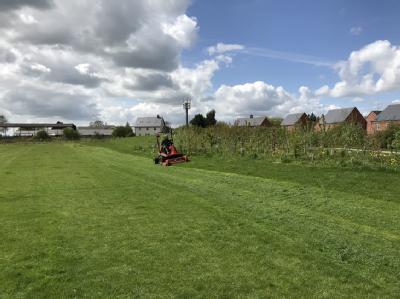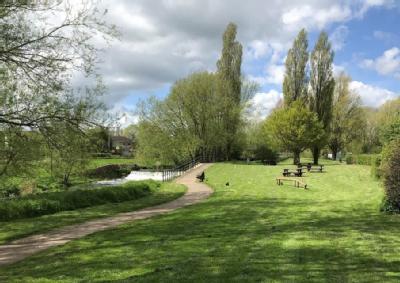 The Spinneys, Warwickshire
We were contracted by the developer of these two prestigious houses to provide a Wildlife Corridor surrounding the site including native trees and woodland wildflower seed mix. Planting began in April 2018 and had to be completed in May. 4th Corner was the sole provider of soft landscaping for the project as well as being project advisors. We supplied and planted bare root trees and seeded wildflower corridors with Cotswold Seed mix.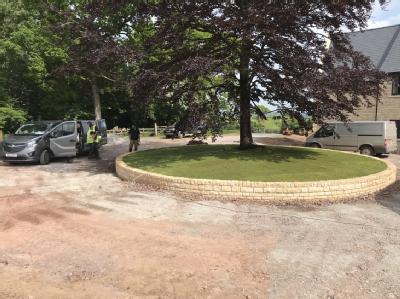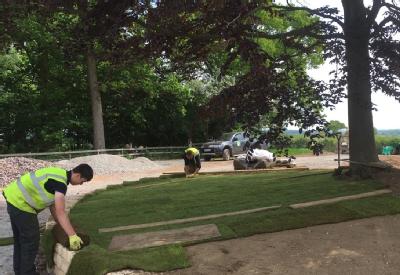 Landscaping and Grounds Maintenance: Cropredy Marina, Oxfordshire
The developer of a new, 240-berth narrow boat Marina at Cropredy in Oxfordshire found our website whilst traveling in Canada! He needed local landscapers who could quickly 'green up' the newly dug Marina before winter set in. We agreed a planting scheme with the owner that would involve several phases, taking the time of year and the readiness of each of the two stages of the Marina development into account. We are successfully maintaining this important and impressive Marina for the benefit of boating users and the local community.