Technical Officer Owen Baker attended a press day hosted by Accredited member Honda on Wednesday 9 October 2019.
The event was held at the Heythrop Park Hotel, a large country house in the Cotswolds.
Honda crammed a lot into the day; with a total of seven new additions to the Honda lawn and garden machinery line-up, plus updates to their existing lawn tractor range and Izy lawn mower. All equipment will be launched at the end of 2019 or the beginning of 2020.
The highlight of the day was the announcement that Honda is due to release a range of battery-powered equipment suitable for use by the commercial market. A brush cutter, blower, hedge trimmer and lawnmower will be available from December 2019, which uses the very latest technology developed by Honda. Three batteries will be offered from launch, ranging from 4.0Ah up to a 9.0Ah, which can be used in any of the equipment.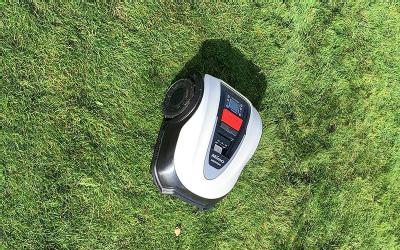 Honda has pitched the 9.0Ah unit firmly at professional users; the battery can be charged from flat in 77 minutes, is weatherproof (IP56 certified) and features useful touches such as a rotational LCD display with battery life and battery cycle count and tough metal casing. All batteries and associated equipment come with a 1-year warranty for commercial users.
Testing the equipment within the grounds of the Heythrop Hotel revealed the new products follow in the footsteps of the existing Honda line-up; the kit felt solid, well made and likely to last for years even in the hands of the roughest users. Owen ventured off-piste when testing the kit at Heythrop Park; seeking the longest, thickest, wettest grass, densest hedges with thick branches and couldn't find anything to suggest the kit can't handle anything a commercial user can throw at it.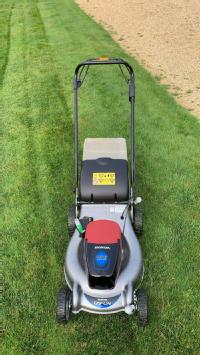 Amongst the updates to existing equipment, the brush cutter range now includes a model – the UMK450XE – which features anti-vibration technology which significantly reduces the levels of vibration. Honda claims hand-arm vibration levels as low as 2.1m/s for this model, whilst retaining the gutsy 50cc 4-stroke unit. This model is available with either a cord or blade.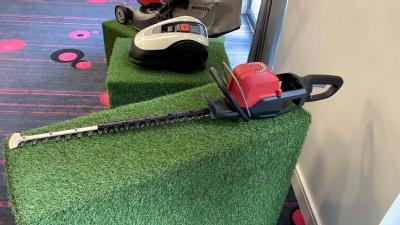 Lastly, the Izy lawnmower range features updated engines. The new GCVx engine, which replaces the old GCV, meets Euro 5 emissions regulations and features improved cold starting. Most significantly for the commercial market, however, the engine now features a longer stroke, giving significantly improved torque.
For more information on these products visit Honda's website.