Following a consultation with Defra, BALI is now able to release specific guidance for landscape businesses looking to implement the new plant passport system
Department for Environment, Food and Rural Affairs update May 2020
Following the national measures which came into force on 21st April 2020, the government has updated one of the key documents used to share knowledge with stakeholders; Xylella fastidiosa: Information about controls for importers and users of trees, shrubs and herbaceous plants. In line with the guidance announced during April 2020, members are reminded that plants of Coffea and Polygala myrtifolia are now prohibited from entering England altogether. Furthermore, the common olive (Olea europaea), Prunus dulcis, Rosmarinus, Lavandula and Nerium oleander must meet additional requirements. The precise requirements are outlined in the document here.
These regulations are now fully in force in England, with equivalent legislation in Scotland, Wales and Northern Ireland expected in the near future.
Department for Environment, Food and Rural Affairs update April 2020
New legislation came into force earlier this week (20 April 2020), to address new plant health threats from three specific pathogens: Xylella fastidiosa, Emerald Ash Borer and Canker Stain of Plane.
1. Xylella fastidiosa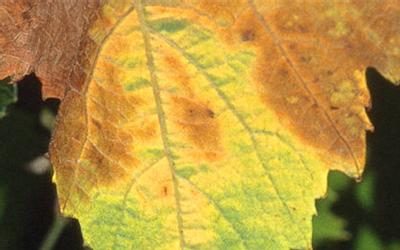 Courtesy of Department for Environment, Food and Rural Affairs
Xylella fastidiosa is a bacterium yet to make it to the UK, but has caused well-documented damage to a wide range of plants throughout southern Europe. Xylella fastidiosa has the potential to cause disease in a range of plants grown in the UK, which is why heightened measures are being introduced to prevent its spread to the UK.
Recent research suggests some plant species have very long asymptomatic periods, meaning plants infected with Xylella often show no symptoms for several years. These are likely to pose a particular risk to UK biosecurity as per an updated pest risk analysis. The current EU measures to prevent the spread of Xylella fastidiosa do not address the risks identified in the pest risk analysis, and therefore the decision has been taken by Defra to introduce national measures. These are:
Prohibit the importation of Coffea and Polygala myrtifolia
Stronger import requirements for other high-risk hosts including Olive, Almond, Lavender and Rosemary.
2. Emerald Ash Borer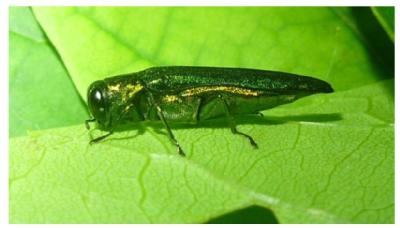 As the name suggests, the emerald ash borer is a non-native pest that has the potential to cause considerable damage to ash trees in the UK. Like Xylella, the pest is not yet present in the UK.
Due to the risk posed and the lack of information concerning the distribution of this pest, the UK is introducing measures which exceed current EU legislation and apply additional import requirements to countries within 100km of outbreak areas. These requirements bring Ukraine (which has been confirmed as hosting the pest), Belarus and Kazakhstan into the regulated area. The option currently within EU legislation, which allows regulated countries to remove bark and sapwood to a depth of 2.5cm and continue exporting ash wood has also been removed by the UK, due to the risk – highlighted by the US and Canada – of this option not being administered or enforced reliably.
3. Canker Stain of Plane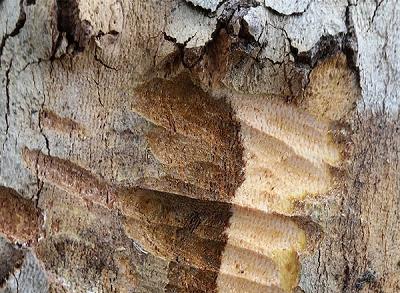 Courtesy of London Tree Officers Association
Ceratocystis platani is an aggressive fungal pathogen that attacks plane trees by entering through wounds and causing canker stain disease and tree death. The UK was previously designated as a protected zone for this pest, however, protected zone designations have since been revoked, meaning it is now possible to move Platanus trees from sites within infected areas, which presents a risk to the UK. Therefore, the UK is revering to Protected Zone requirements, meaning plants of Platanus imported to the UK for planting from Albania, Switzerland, Turkey, US and EU-27 must have been grown throughout their life in a pest free area of EU protected zone.
Full details of the measures are detailed in the document here.
Department for Environment, Food and Rural Affairs update January 2020
At the end of last week, Defra updated the document which lists plants, plant products and other objects for which a plant passport is required for movement within the European Union territory as of 14th December 2019.
Of significance to the landscape industry, is the requirement that all plants for planting require a plant passport for movement. The definition of 'plants for planting' includes the following categories:
Plants that have been planted and the intention is for them to remain planted
Whole plants or living parts of plants (for example, cuttings) that are not planted and the intention is for them to be planted
Plants that have been lifted and the intention is to replant them
Most recent version of the high-risk plant list can be found here.
For further information, please see below for BALI's guidance on all aspects of the new plant passport system, introduced as part of the EU's Smarter Rules for Safer Foods initiative.
The case for a new Plant Passport system
As far back as 2013, the European Commission, the body responsible for drawing up proposals for new European legislation, acknowledged the value of horticulture and the contribution plants and crops made to European agriculture, forestry, horticulture and natural heritage. The European Commission was also acutely aware of the risks posed to plant health by global trade, compounded by climate change.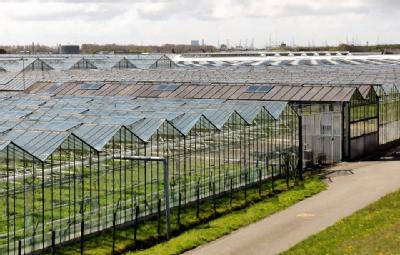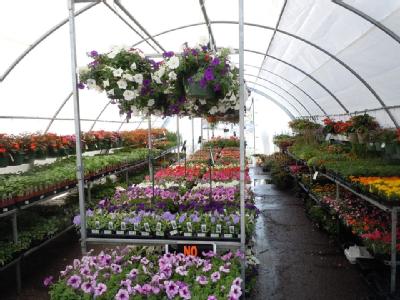 A change in legislation was deemed essential to ensure global trade did not become a cause of widespread plant pest and disease within the European Union. To achieve this, an upgrade to the rules concerning plant importation and movement within the European Union was required. Specifically:
Greater scrutiny of plants entering the EU from third countries and increased traceability of product
Introduction of better surveillance and early eradication of outbreaks of new pests and disease
Awareness of risks from pests and disease in 2013 was sadly prophetic. Recent years have represented a dark period for both native species and non-native plants imported for use by landscape professionals. Oak processionary moth, ash dieback, Asian longhorn beetle and xylella are just a few of the pests and diseases that have the potential to cause ecological, environmental and socio-economic harm.
The solution proposed by the European Commission is a suite of 3 regulations collectively called Smarter Rules for Safer Foods, which applied to EU member states from 14th December 2019. The name reflects the wider role of plant health in relation to successful agriculture and forestry, as well as protecting biodiversity and ecosystems.
The regulation applicable to the landscape industry is Plant Health Regulation (PHR) 2016/2031: Controls for protecting plants from pests and diseases. The full wording of this regulation is available here.
Scotland and Ireland are subject to their own guidance, either Science and Advice for Scottish Agriculture (SASA) or Department of Agriculture, Environment and Rural Affairs (DAERA) respectively.
Application of PHR regardless of Brexit
The plant health regulation applies in the UK whilst we are in the EU, but also during any transition period. Under the terms of the EU Withdrawal Act, if the UK leaves the EU without a deal, the PHR will continue to apply until UK parliament amend it.
Changes as a result of PHR:
1. Plant passport requirement
Application of regulation 2016/2031 will result in stricter controls on imports into the EU, but also internal EU movements of plants and plant products, for example when moving plants and plant products within England and Wales.
PHR applies to plants to be planted, plants that remain planted or plants that may be replanted. It also applies to seeds, wood and bark.
Plants and plant products which must have passports for all movements can be found here.
Plants which require plant passports within protected zones can be found here.
Hosts of xylella fastidiosa that require a plant passport for all wholesale movement can be found here.
Issuing plant passports
For businesses already issuing plant passports, registration will simply be rolled over on to the new system. Businesses who have not issued plant passports before, but are now required to, will need to contact the Animal and Plant Health Agency (APHA) in England and Wales. Businesses in Scotland or Northern Ireland should consult their competent authority.
Operating with the new plant passport system
Under the new legislation, UK-based plant nurseries and wholesalers will be tasked with operating a more stringent plant passport system, requiring businesses to apply passports to a wider range of plants, right down to the smallest trade unit at the relevant marketing stage.
Landscape contractors are identified by Defra as 'professional operators'. This category includes any person involved professionally in, and legally responsible for, one of more of the following activities concerning plants, plant products and other materials:
planting
breeding
production, including growing, multiplying and maintaining
introduction into, and movement within and out of, the EU
making available on the market
storage, collection, dispatching and processing
Whilst professional operators may not necessarily issue plant passports, they have an important role in the new system in helping traceability of material in the supply chain.
Landscape contractors are required to retain plant passports for a period of three years. Landscape professionals must also record who supplied them with material and a passport, and where they used/planted this material. Landscape professionals must also record who they passed plant passports to, if they are part of a longer supply chain.
2. Changes to restrictions on plants, plant products and other objects imported into the EU from third countries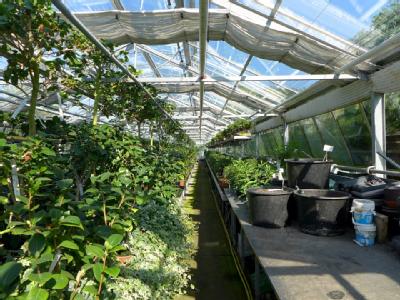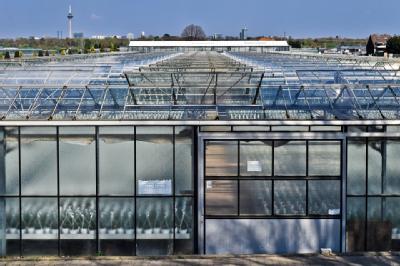 New classification of high-risk plants
The PHR is responsible for introducing a new category of high-risk plants and plant products, which prohibits the importation of any high-risk plants or plant products into the EU until a full risk assessment has been carried out by the European Food Safety Authority.
At present, the following are classified as high risk plants:
| | |
| --- | --- |
| Acacia | Ficus carica |
| Acer | Fraxinus |
| Albizia | Hamamelis |
| Almus | Jasminum |
| Annona | Juglans |
| Bauhinia | Ligustrum |
| Berberis | Lonicera |
| Betula | Malus |
| Caesalpinia | Nerium |
| Cassia | Persea |
| Castanea | Populus |
| Cornus | Prunus |
| Corylus | Quercus |
| Crataegus | Robinia |
| Diospyros | Salix |
| Fagus | Sorbus |
| Taxus | Tilia |
| Ulmus | |
Most recent version of the high-risk plant list can be found here.
Increased scope of phytosanitary certificates
Under the PHR, all plants and living parts of plants need to be accompanied by a phytosanitary certificate if they are being imported into the EU from a third country. The only exceptions to this rule are five tropical fruits: pineapple, coconut, durian, banana and dates. Plant products such as fruit and vegetables, which have been processed and packaged are also exempt.
Defra operative an electronic system called 'PEACH' which allows businesses to notify Defra of imports. From 16th January 2020, there will an additional number of plant products and other commodities that require prior notification of import through the PEACH system. The full list of additional commodities are listed in Annex XI Part A of the following document here.
Further information
Defra Smarter rules for safer food webpage